Confusion over death of Bengal Tiger in Pakistan during election rally
A rare white tiger that has appeared at the rallies of Pakistan Muslim League-Nawaz Party during the election season allegedly died of dehydration.
The World Wide Fund for Nature said white tigers are extremely sensitive to heat and noise and that the animal could not cope with Lahore's 30C heat and the noise of the rallies.
According to MailOnline, the tiger that is a mascot of the party often appeared at events because apparently there is nothing like a wild animal roaring, to catch people's attention.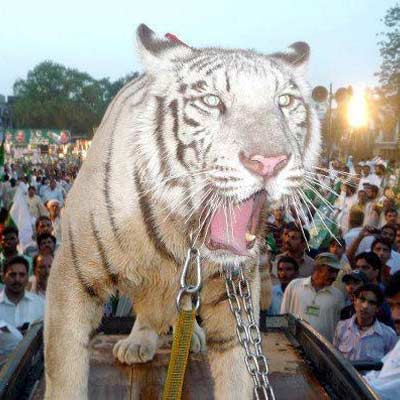 This majestic beauty fell unconscious and was taken to the University of Veterinary and Animal Sciences in Lahore on Tuesday night.
Reports say vets could not save the animal, which belonged to party worker Ahmed Ali, and it died on Thursday morning.

However party chief's daughter Maryam Nawaz claimed the reports to be "lies" in her tweets.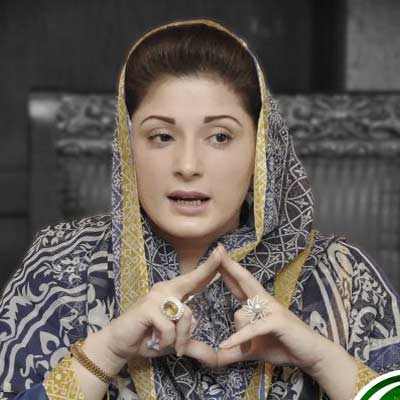 Last week a complaint was made to the Election Commission but it said the matter did not fall under its remit.
While having replaced the tiger the supporters of the party recently paraded through the streets with a male lion, caged in the back of a flatbed truck, yelling in loudspeakers: "Wake up, wake up, sher is coming!"
Truly progressive for a future government.