The vaccine JENVAC is to fight against the mosquito-borne viral infection which has been jointly developed by scientists of National Institute of Virology (Pune), Indian Council of Medical Research (ICMR) and Bharat Biotech Ltd.
Launching the vaccine, Azad said that JENVAC is a completely indigenous vaccine and an outstanding example of public private partnership (PPP).
Japanese Encephalitis is the leading cause of viral encephalitis in Asia. Mild infections occur without apparent symptoms other than fever with headache. More severe infection is marked by quick onset, headache, high fever, neck stiffness, stupor, disorientation, coma, tremors, occasional convulsions (especially in infants) and spastic paralysis.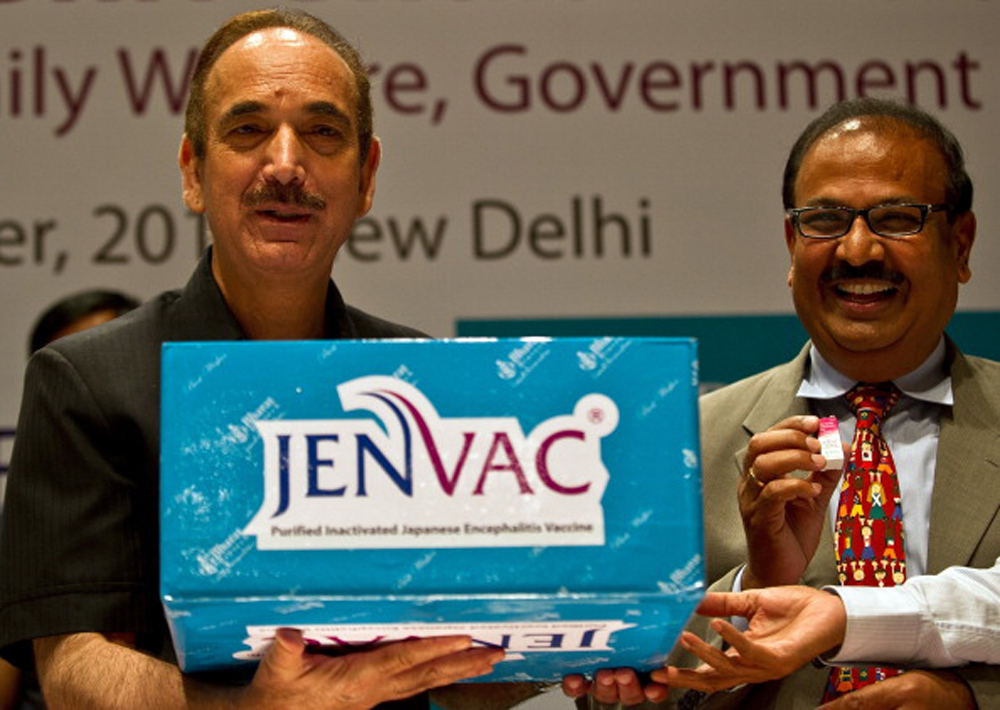 Calling Acute Encephalitis Syndrome (AES) a serious public health challenge, especially for India, Azad said: "Of the more than 100 viruses and other agents that can cause this syndrome, about a dozen are reported from India. Beginning with one case in 1955 in Vellore, Tamil Nadu, the JE virus has spread to over 171 districts in 19 states."
Till now, a vaccine imported from China was being used in India.
The health minister said it is not only the first fully indigenous vaccine, but is also based on an Indian strain. "Therefore, it is expected to improve the efficacy besides availability and affordability".
Azad said the country needs around 10 million doses of the vaccine for comprehensive coverage.
The union cabinet had given approval for a national programme for prevention and control of JE with an outlay of more than Rs40,000 million.
This programme is now being implemented in 60 priority districts for a period of five years from 2012-13 to 2016-17 by the concerned ministries. Interventions are being focused on five states namely Assam, Bihar, Tamil Nadu, Uttar Pradesh and West Bengal.
What is Japanese Encephalitis?
JE is a viral infection that affects the membranes around the brain of animals and humans. It is transmitted to humans through the bite of an infected mosquito, primarily of Culex species.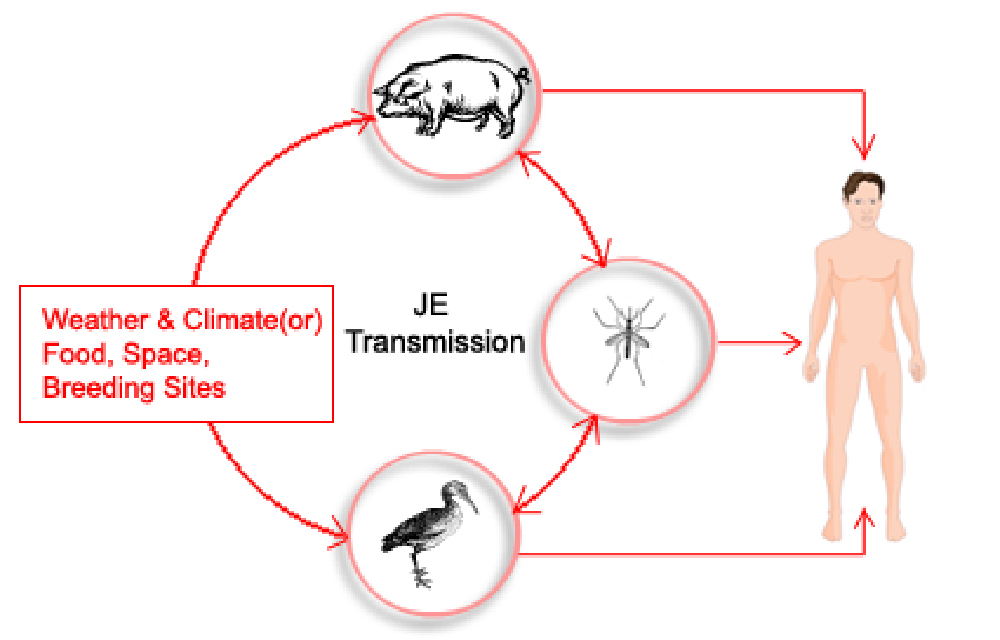 JE virus is transmitted to humans through the bite of an infected mosquito, primarily Culex species. The virus is maintained between mosquitoes and primarily pigs and wading birds. Humans are incidental or dead-end hosts, because they usually do not develop a level or duration of viremia sufficient to infect mosquitoes.