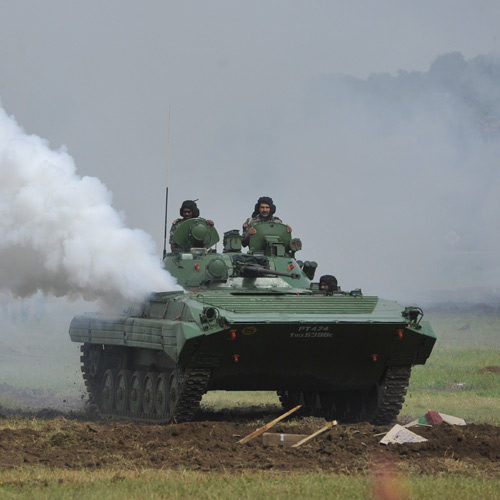 India is the biggest buyer of arms in the world, a new study has found.
The developing nation imported nearly three times as many weapons as China and Pakistan over the last five years, a Swedish think tank said.
The total volume of arms sales was up 14% between 2009 and 2013 compared to the previous five years, the Stockholm International Peace Research Institute (SIPRI) revealed.
According to Dawn News, Indian imports of major weapons rose by 111% in the last five years compared to 2004 and 2008.
SIPRI said India's share of total global arms imports increased from 7 to 14%.
The main supplier of arms to India in 2009- 2013 was Russia, accounting for 75% of all imports.
According to the report, Pakistan increased its weapons acquisitions by 119%, growing from 2% of the global total to 5% during that period.
Britain was the largest importer of major weapons in Europe (receiving 12% of deliveries), followed by Azerbaijan (12%) and Greece (11%), the report added.