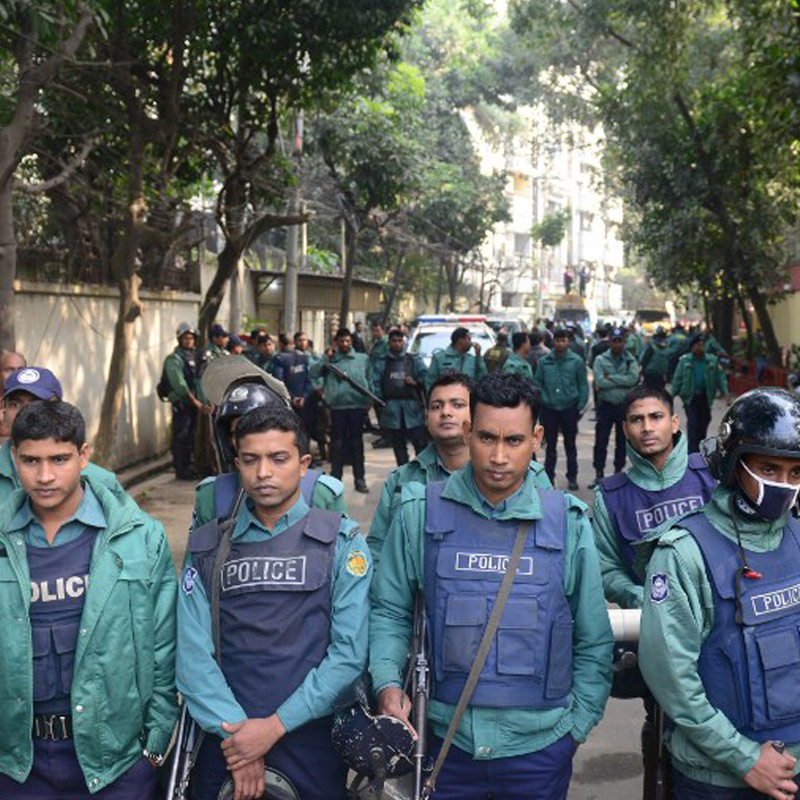 The Bangladesh Nationalist Party (BNP)-led opposition alliance enforced a countrywide indefinite blockade of road, rail and waterways on Wednesday to oppose parliamentary elections slated for January 5.
Calling the fresh protests in the capital, BNP chairperson's adviser Khandaker Mahbub Hossain said the countrywide blockade would continue until the next announcement, reported The Daily Star.
The opposition would stage demonstrations across the country to protest the government action against the opposition parties in the last two days, added Hossain, who is also vice-chairman of the Bangladesh Bar Council.
Prime Minister Sheikh Hasina will address three rallies in Dhaka on Wednesday as part of her election campaign amid the opposition's threat to cripple the country through the new round of blockades, bdnews24.com reported.
The BNP-led 18-party alliance has enforced a nationwide blockade for 22 days in phases since November 26, 2013, demanding the cancellation of the January 5 polls. Violent clashes and killings have claimed at least 122 lives during the period.
The government kept the capital cut off from the rest of the country to foil the opposition's march with the help of heavily reinforced security forces.
BNP chief Khaleda Zia was confined to her residence, which was cordoned off by police. Police also sealed the party headquarters at Nayapaltan and adjoining areas, strictly restricting people's movement.
The police also did not allow BNP leaders to meet Zia. They detained BNP MP Rasheda Begum Hira, former MP Halima Newaz and party vice-chairperson Selima Rahman for two hours as they tried to enter Zia's house. The three leaders were released upon furnishing bonds.
BNP acting secretary general Mirza Fakhrul Islam Alamgir urged the people on Tuesday night to join the indefinite blockade to prevent the 'one-sided' polls. He said they would be able to force the government to postpone the polls and give in to their demand for a non-party poll-time government through the fresh programme.
"The country is facing severe crisis. It is a must to toughen the movement against the one-sided election and to protect the country, democracy and people's basic rights," Alamgir added. He claimed that the prime minister has become a "dictator".
Awami League joint general secretary Jahangir Kabir Nanak, however, said his party was not losing sleep over this agitation as its supporters would be out on the streets to foil the blockade.
The BNP leaders have called the polls "a farce" as candidates in 153 constituencies won uncontested following the opposition's boycott.
"This elections has become a farce as international organisations and Western countries have decided not to send observers. This has guaranteed Awami League's moral and political defeat," Alamgir said. "We want to say clearly that staying in power is not possible through trickery and bullying."