Robin Williams on the outside seemed like one of the happiest men, and you might also have a friend or a loved one who seems the same.
In the aftermath of Robin Williams' now confirmed suicide, Fox News host Shepard Smith called the comic legend a "coward". And even though, Shepard has apologised for his insensitive comment, it really makes you wonder why some people would make such statements. The reason being that a lot of the people out there know about depression, but don't know anything about it.
A large majority of the population believe that firstly, the disorder stems from life problems, traumatic events and even just having a lower tolerance with respect to dealing with stress. People still don't know how to identify or deal with depression.
Depression is a mental disorder which is characterised by persistent drop in mood accompanied by bouts of low self-esteem and decreased interest in things that would normally be pleasurable​. The best way to diagnose the disorder, is when the patient, himself, addresses the problem. Then, and only then, can the problem be dealt with.
- How does one Identify depression -
Major signs of depression include aches and pains, exhaustion, feeling worthless, becoming more and more reclusive, feeling like running away, the act of giving one's things away, hopelessness, feelings of guilt for things that could not possibly be one's fault, excessive and needless worrying.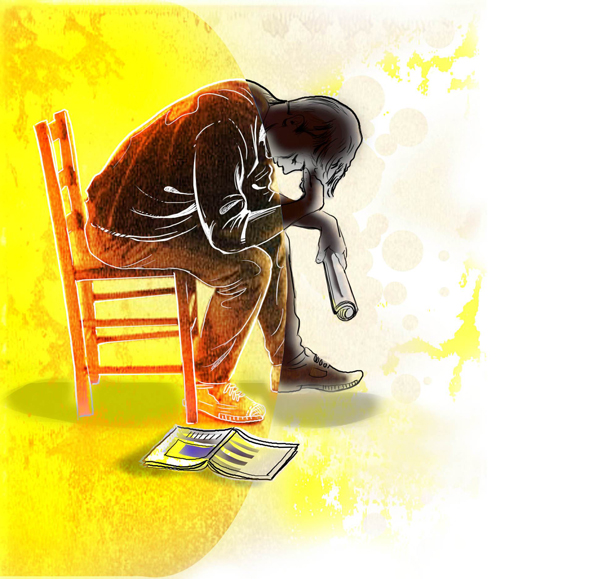 - What triggers depression? -
Psychiatrist Harish Shetty explains, "Depression may or may not have a trigger. The human mind can get fractured for any reason; if one has an illness which is chronic, or something that is prolonged like diabetes. And such things can lead to depression. Life changing events may also have a hand in this. But it is not always necessary that people facing these problems will undergo depression. Similarly, people who have nothing wrong with them, or have had nothing traumatic happen to them, may be afflicted by depression."
Speaking in light of the Williams, he went to explain that it's not the spotlight that could be a stressor for depression, "We're all from the same pond, the same cluster. it can affect anybody, doctors, teachers or actors. In fact the number of housewives who commit suicide is higher than that of actors."
- How does one handle the situation -
Harish Shetty says to first address the problem, "Don't say 'nothing is wrong with you'. Don't' use the 'look at me' syndrome - I'm doing this, I can do that, why can't you? That hardly helps." He suggests that one should instead be gentle and compassionate, "Don't force the person to run medical test, ask them to instead go for some sort of counselling first." The next step, Shetty suggests, should be medication also to ensure that they continue with whatever treatment they are on. "Don't take the patient to any astrologer or anything but always look out for signs of suicide, and suicidal tendencies."
Depression today, is on the rise, with Shetty explaining that the age of onset depression has decreased, while the number of people undergoing the disorder has increased. "Globalisation and people wanting to live a century in ten years has caused this entire epidemic of depression," explains Shetty.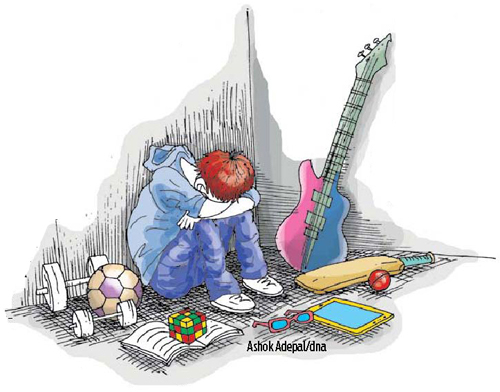 - Some common misconceptions about depression -
Forbes has listed out 5 major myths about depression, that a lot people seem to hold as true.
1. Depression is synonymous with sadness
Many of Robin Williams' acquaintances interviewed since his death have noted that they never saw him unhappy, yet he suffered from severe depression. According to the National Institute of Mental Health (NIMH), many of those suffering from depression do feel overwhelming sadness, but many don't feel any specific emotion at all. A better description would be a feeling of emptiness and apathy. And since anxiety often accompanies depression, many feel a constant state of tension that persists for no apparent reason.
2. Depression is a sign of mental weakness
Part of the stigma surrounding depression is that others will see it as a sign of weakness. Yet we don't accuse someone suffering from heart disease or MS of being weak; we rightly acknowledge those as illnesses that affect a wide range of people. Depression is also an illness—more specifically, it's a complex medical disorder that has biological, psychological and social dimensions. Plenty of otherwise "strong" people suffer from severe depression, and the consequences of not treating it are just as real and tragic as those of other debilitating diseases. An illness that affects the chemistry of the brain and nervous system is no less an illness than one that affects any other part of the body.
The World Health Organisation released a short film that perfectly explains the life of someone plagued by depression. In the film, a man is plagued by depression, shown in the form of a big black dog.