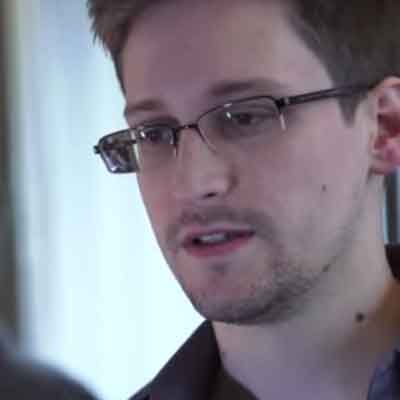 Edward Snowden, an American computer professional, is best known for his leaking of US National Security Agency (NSA) documents in 2013 with the help of journalists Glenn Greenwald and Laura Poitras.
In his first interview to be aired on American television with NBS on Wednesday, May 28, NBC's Brian Williams questioned Snowden on a host of subjects, including the more personal repercussions of his decision and whether or not he wanted to return home.
Here are the five points from his interview that you need to know:
1 Snowden made it clear that it was by no means his own decision to stay in Russia. His initial intent was to go to Latin America, which became impossible once the US government revoked his password. He was quoted as saying, "When people ask why are you in Russia, I say, 'Please ask the State Department,'".
2 According to Snowden, there was no question as to whether he would like to come home. He said,"I don't think there's ever been any question that I'd like to go home. I mean, I've from day one said that I'm doing this to serve my country.But if I could go anywhere in the world, that place would be home."
3 When he was asked why he didn't return home, Snowden frankly stated that he wouldn't get a fair trial if he did. He is looking forward to be granted clemency, but his first priority is that his actions can bring about legitimate change for his family and the country he left behind. "Now, whether amnesty or clemency ever becomes a possibility is not for me to say. That's a debate for the public and the government to decide," Snowden said.
4 In the interview with Williams, Snowden also made it immensely clear that he was not trained to be a system administrator, but in fact what most would call a 'spy'. "I was trained as a spy in sort of the traditional sense of the word, in that I lived and worked undercover overseas — pretending to work in a job that I'm not — and even being assigned a name that was not mine," he said, refuting the starement made by many US officials including the President that he was merely a low level hacker and systems administrator.
5 Snowden was also asked if he was going to reveal anything to the government that had granted him asylum. He said he didn't have any documents with him, as a result of which he couldn't even if he wished to. When asked if he couldn't access them remotely he laughingly answered, "No,no."
Snowden finally revealed that he didn't have any regrets about his actions and their consequences. "It's important to remember that people don't set their lives on fire and burn down everything they love for no reason," he said, believing that he still works for the government and that his actions will only result in a better perception of the Government by the public.
The man who is viewed as a pioneer of free media by some and a traitor by others is currently residing in Russia at an undisclosed location. After disclosing the NSA documents, Snowden revealed his identity to the public and the media in a film released later.