In an online offensive against Israel, the global hacker group took down hundreds of Israeli websites including that of Tel Aviv Police Department, which is still not available, at the time of writing this report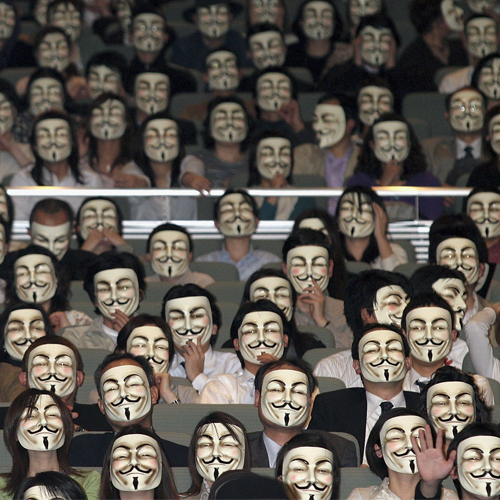 Even as Israel has intensified its ground offensives against Hamas in Gaza, killing over 312 Palestinians, Gaza finds an unlikely ally in the international hacker's group Anonymous.
The group, known for its clandestine vigilante activities, primarily done in anonymity of the web, launched an online offensive against the Israel government, whom they accuse of oppressing the Palestinians.
In what is now being referred to as cyber revenge, the hacker group, on July 11 and 17, put out a call for #OpSaveGaza—a large scale coordinated cyber attack against the various arms of the Israeli government. "This is an urgent call for all hackers, human right organisations and activists all around the world to unite again and start campaign against Israhell, share what is really going on there, expose their terrorist activity to the world," it said.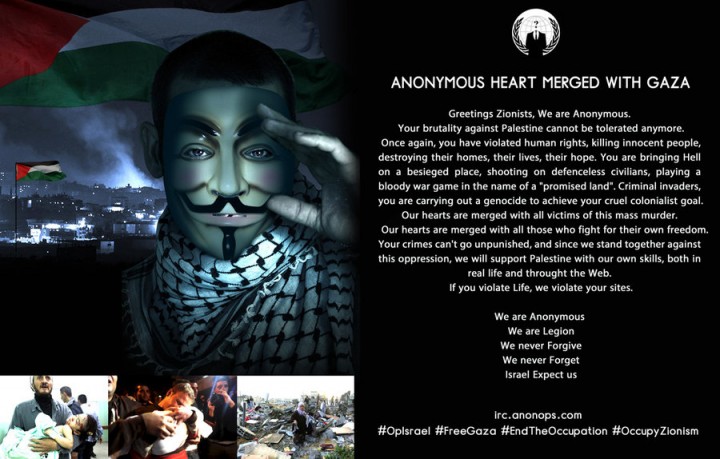 .
What is Anonymous?
The hacker group has a history of purporting cyber violence, popularly known as 'hacktivism' against organisations, corporates and governments they deem to be violating human rights. They are known to have openly supported Wikileaks campaigns, directing frequent attacks towards corporates, including MasterCard and PayPal, for blocking Wikileak accounts.
It appealed to human rights activists and hackers to join them in pulling down the Israel's online machinery, "If you are a hacker, activist, a human right organisation then hack Israel websites and expose to the world their crimes, show to the world how much blood is on their hands, blood of innocent children and women. We will never remain silent against Israhell war activity."
Israel's justice, education, defense website were among the many that were hit by distributed denial of service (DDoS) attacks, Anonymous announced on their website. The website for the Tel Aviv Police Department, in fact, is still down.
Apart from these, websites for several other non-governmental institutions, as well as businesses in Israel also faced the wrath of Anonymous's attack. The homepages for these websites were replaced with anti-Israeli messages. For instances, the Israeli government jobs website had the message "Akincilar" posted on its page, which in Turkish means Ottoman Empire's troops.
Israel-Palestinian conflict escalated earlier this month following the abduction and killing of three Jewish teenagers that provoked revenge violence against Palestinian teens. Israel mounted a full scale attack on Gaza vowing to draw out Hamas. Despite brief periods of cease fire, the death toll has already amounted to 312, mostly from the Palestinians.
ALSO READ: Why Israel's #SderotCinema – people gathering to watch live bombing of Gaza – should make us all uncomfortable​
An image surfaced on the internet a few days ago. It showed a group of people, across different age groups, on a hill top, in what seemed to be an innocent gathering of friends and family, a barbecue perhaps. However, a closer inspection of the image reveals that the group is witnessing what could possibly be explosions and gunfire in the distance. This, allegedly, is the Sderot cinema: a gathering of Israeli locals in Sderot city to watch the ongoing live bombing of Gaza.​ Read more