Six months ago, Chen Xiaodong's uncle came to him with an idea. For £15,000 up front, the 28 year-old could leave his office job and become a policeman in Inner Mongolia.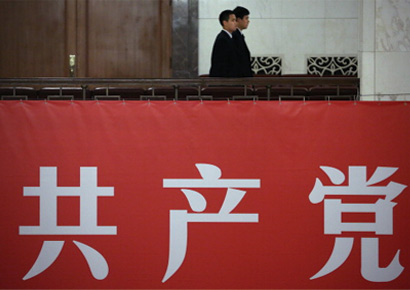 Six months ago, Chen Xiaodong's uncle came to him with an idea. For £15,000 up front, the 28 year-old could leave his office job and become a policeman in Inner Mongolia.
He would only earn £170 a month for the first three years, rising to £330 with more experience. His parents and his in-laws clubbed together to raise the money - they thought it was a good investment. "The job is stable and there is profit in it," explained Chen. "The other cops in my bureau all have houses and possessions that do not match their salaries.
"Some of them have several houses in expensive areas and the deputy chief drives a Toyota Prado, which is worth £50,000."
Two months into his new job, Chen still has a desk job, but is hoping to get his share of the police station's wealth shortly. "The bureau manages a few areas which are full of entertainment joints like karaoke parlours and massage houses, so they get protection money," he said. "What you pay depends on how good your connections are," he added. "There is another policeman under 30 whose parents run a major party department in the province and he has already become a fully fledged officer."
He still has to pass an exam, but the bribes he paid for the job are all openly acknowledged. "I was promised if I did not end up working here the money would be returned," he said.
Nor is Chen's case unusual. The corruption in the Communist party runs from the billions allegedly amassed by the families of top leaders all the way down to the lowliest state employees. One source who used to work at the Ministry of Railways now runs a recruitment company providing low-level employees, such as train attendants.
Recently he charged eight recruits £3,000 each for their jobs, dividing his kickbacks with his contacts in the ministry. The price for a train supervisor's job is £10,000.
For the applicants, the jobs come with a salary of around £300 a month but plenty of benefits, including a three-day week and a pension. But even here, China is increasingly becoming divided into those who have connections and those who do not.
"You need to know someone just to hear about these purchase opportunities," said the source.
"It is impossible to get a proper office job at a state-owned company without solid connections," said an investment banker whose parents work in two of China's large state firms.
"One popular approach is for the parents of two families who both work in state firms to arrange jobs for each other's kids," he added.
The average income for government jobs in 2011 was more than four times what workers could earn in private firms, according to a survey by 163.com, one of China's major internet portals. And with thousands of applicants vying for every state job, the phrase "mai guan", or "buying a job", has even entered the dictionary.
He Guoqiang, the head of the party's internal investigations department, said: "We must crack down on cases where codes and regulations are violated in the recruitment of personnel for state-owned companies and government institutions.
"As a major source of discontent, [corruption] has become one of the major factors undermining relations between party and government cadres and the public," he added.