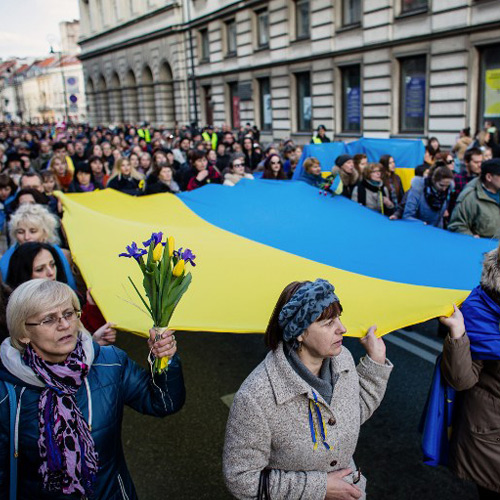 Germany and Poland have expressed concerns about the deteriorating situation on Ukraine's Crimea peninsula, where pro-Russian armed men seized regional government headquarters and parliament on Thursday, and raised the Russian flag.
A breakup of Ukraine must be avoided, Germany's Defence Minister Ursula von der Leyen said on Thursday.
"We are concerned about the events in Crimea. The most important thing is to avoid a break-up of Ukraine," von der Leyen said as she arrived for a meeting of NATO defence ministers who will hold talks with Ukraine's acting defence minister.
Poland too has expressed strong concerns. Polish Foreign Minister Radoslaw Sikorski said on Thursday the seizure of government buildings by armed men in Ukraine's Crimea region could lead to a regional conflict.
"This is a drastic step and I'm warning those who did this and those who allowed them to do this, because this is how regional conflicts begin. This is a very dangerous game," Sikorski said at a news conference.