World Environment Day is celebrated every year on June 5 to raise global awareness to take positive environmental action to protect nature and the planet Earth. It is run by the United Nations Environment Programme (UNEP).
In India, the day is being celebrated with fervour and aplomb. A cycle rally was organized in Bhopal and an event called 'run for awareness' was held in Varanasi to mark the World Environment Day. The bike rally was organized by the BJP youth wing where CM Shivraj Singh Chouhan was also present.
The celebrations intend to draw focus to the environmental challenges we are facing and encourage people to contribute towards making it better.
Here's the message from UN Secretary-General Ban Ki-moon and Under-Secretary-General on #WorldEnvironmentDay:
UN Secretary-General Ban Ki-moon: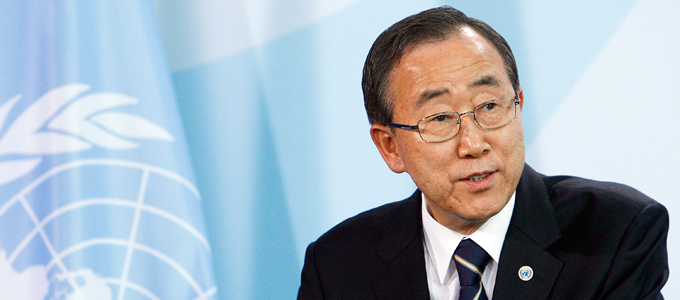 World Environment Day 2014 falls during the International Year of Small Island Developing States, declared by the United Nations General Assembly to raise awareness of the special needs of this diverse coalition as part of the global discussion on how to achieve a sustainable future for all.
The world's small island nations, which are collectively home to more than 63 million people, are renowned as prized destinations: places of outstanding natural beauty, vibrant culture and music appreciated around the globe. While small in total, the land size of small island nations does not reflect their importance as stewards of nature's wealth on land and sea. They play an important role in protecting the oceans and many are biodiversity hotspots, containing some of the richest reservoirs of plants and animals on the planet.
Despite these assets, Small Island Developing States face numerous challenges. For a significant number, their remoteness affects their ability to be part of the global supply chain, increases import costs ? especially for energy ? and limits their competitiveness in the tourist industry. Many are increasingly vulnerable to the impacts of climate change ? from devastating storms to the threat of sea level rise.
Small Island Developing States have contributed little to climate change. Their combined annual output of greenhouse gases is less than one per cent of total global emissions, but their position on the front lines has projected many to the fore in negotiations for a universal new legal climate agreement in 2015. Others are leaders in disaster preparedness and prevention or are working to achieve climate neutrality through the use of renewable energy and other approaches.
Small island nations share a common understanding that we need to set our planet on a sustainable path. This demands the engagement of all sectors of society in all countries. On World Environment Day, millions of individuals, community groups and businesses from around the world take part in local projects ?from clean up campaigns to art exhibits to tree-planting drives. This year, I urge everyone to think about the plight of Small Island Developing States and to take inspiration from their efforts to address climate change, strengthen resilience and work for a sustainable future. Raise your voice, not the sea level. Planet Earth is our shared island. Let us join forces to protect it.
Under-Secretary-General Achim Steiner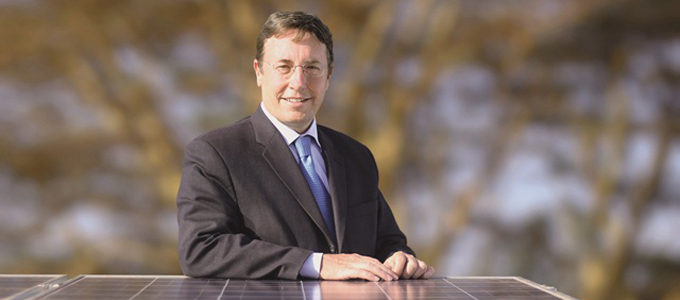 Every year, on June 5th, millions of people across the planet celebrate World Environment Day- coming together at community, national and regional level to promote positive action on the most-pressing environmental challenges of our day. This year's global host for World Environment Day is Barbados, one of many Small Island Developing States (SIDS) facing multi-dimensional issues that require integrated global action.
SIDS contribute little to the problem of climate change- the combined annual carbon dioxide output of these nations accounts for less than one per cent of global emissions. Yet they are especially vulnerable to the changing climate due to their small size, narrow resource base, susceptibility to natural hazards, low economic resilience, and limited for mitigating and adapting to the effects of climate change. The very existence of low-lying nations, such as Kiribati, Maldives, Marshall Islands and Tuvalu is threatened by climate change-induced sea level rise.
As one of the smallest independent states in the world, with a total land area of just 431 km2, Barbados faces many of the challenges outlined above, but it is not passively accepting its fate. Barbados has long been a leader in the Caribbean region in the Green Economy approach. Its current National Strategic Plan (2006-2025) clearly identifies "Building a Green Economy: Strengthening the Physical Infrastructure and Preserving the Environment" as one its key aims.
Barbados's transition to a green economy offers opportunities for managing natural capital, further diversifying the economy, increasing resource efficiency and supporting the goals of poverty reduction and sustainable development. Tremendous potential exists for greening the agriculture, fisheries, building, transportation and tourism sectors, and Barbados is demonstrating the political will to move to a Green Economy both through its policies and engagement with the United Nations Environment Programme by hosting World Environment Day.
Overall, climate change adaptation is a top priority in SIDS, but lack of financial resources is an obstacle. However, considering that the capital cost of sea-level rise in the Caribbean Community Countries alone is estimated to reach US$187 billion by 2080 under current practices, investing now to head off such a massive economic impact makes sound business sense.
The right enabling conditions are vital to generate and stimulate both public and private sector investments that incorporate broader environmental and social criteria, and thus address this growing challenge. You can contribute to this movement by joining us, in Barbados or wherever you are in the world, in celebrating World Environment Day and raising your voice to encourage action.
Though, Google did not come up with any Doodle on the occassion, below are some tweets by Google which were related to environment:
Our doodle for marine biologist Rachel Louise Carson is inspired by her quote,"In nature nothing exists alone." pic.twitter.com/gIurg0Xn1o

— Google Doodles (@GoogleDoodles) May 27, 2014
A happy 115th to the chemist #PercyJulian whose research of plants led to discoveries like cortisone. pic.twitter.com/eqEKM5aCJx

— Google Doodles (@GoogleDoodles) April 11, 2014
We're also collecting herbs on some of our homepages in honor of the great Chinese herbalist #LiShizhen pic.twitter.com/fHk7ROznM9

— Google Doodles (@GoogleDoodles) July 3, 2013