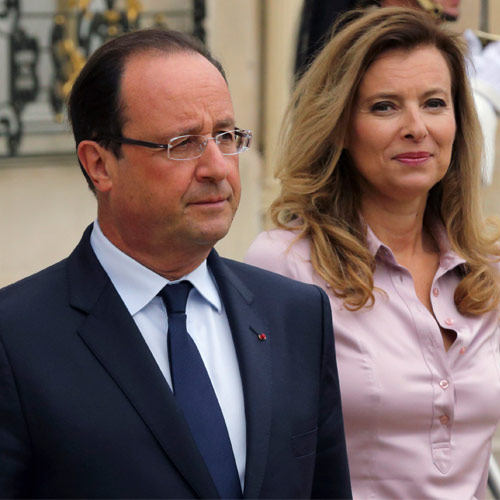 Francois Hollande's former partner, Valerie Trierweiler, said that she felt like she 'was falling from a skyscraper' when she got to know about the French President's alleged affair with an actress.
The 48-year-old journalist told Paris Match magazine that her life wouldn't stop because she is no longer the First Lady and she would continue with her charity work with various organisations, CNN reported.
She stated that when she learned about Hollande's alleged affair, there was already a 'detachment' from him, and that she had knowledge about the rumours, but didn't pay attention to them.
Trierweiler had earlier insisted that people shouldn't worry about her.
It was earlier reported by Closer Magazine that Hollande was having an affair with actress Julie Gayet for two years.