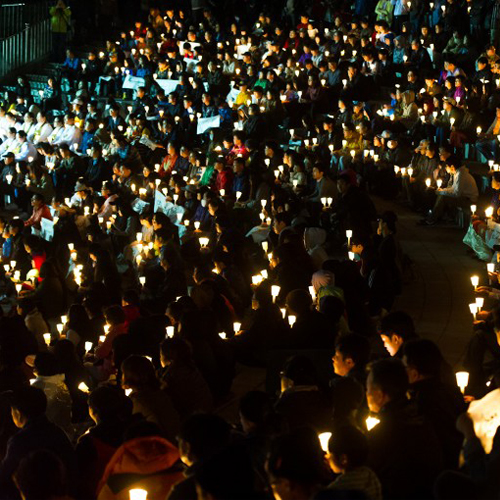 South Korean prosecutors said on Monday they had detained four more crew members in a widening investigation into the sinking of the ferry 'Sewol' on Wednesday, which left hundreds missing, presumed dead.
Three officers and one engineer from the capsized ferry were taken into police custody, a prosecutor on the case said, following the arrest on the weekend of the captain and two other crew members.
The 6,825-tonne ship sank off the southwest coast on Wednesday with 476 people on board – mostly high school students on a holiday trip.
Captain Lee Joon-Seok Lee was arrested on Saturday along with a helmsman and the ship's relatively inexperienced third officer, who was in charge of the bridge when the ship first ran into trouble. They were charged on counts ranging from criminal negligence to violation of maritime law.
The four detained on Monday could face similar charges, the prosecutor said.
Also Read: South Korea ferry disaster: 64 confirmed dead, President Park Guen-Hye says crew's actions 'tantamount to murder'