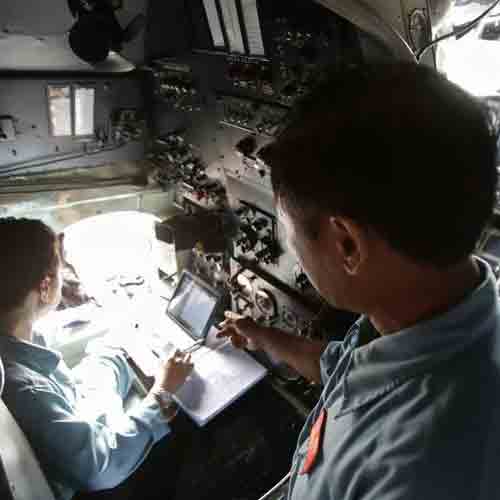 A simple flick of a switch could have made the ill-fated Malaysian Airlines passenger jet disappear from the tracking systems and land on a small remote island.
The Flight MH370 went missing last Saturday, with 239 people onboard, after taking off from Kuala Lumpur for Beijing and a week-long search for the jet appeared fruitless with numerous theories having emerged including sea crash and terrorism.
According to the Daily Express, Flight International's air transport editor David Kaminski-Morrow suggested that in theory it was possible to simply switch off the tracking systems of the plane and make it undetectable.
His suggestion makes sense with the theory that the plane could have been deliberately made undetectable as it kept on flying for some hours after it went off radar.
Once the aircraft's transponder is turned off, which is also connected to the anti-collision system, by a simple flick of a switch, it could make the jet untraceable by the radar
The report said that the transponder could be switched off by the pilot under certain circumstances, after landing, or if the plane blows up in the sky or if someone deliberately wants to make the plane invisible, akin to the 9/11 incidence.