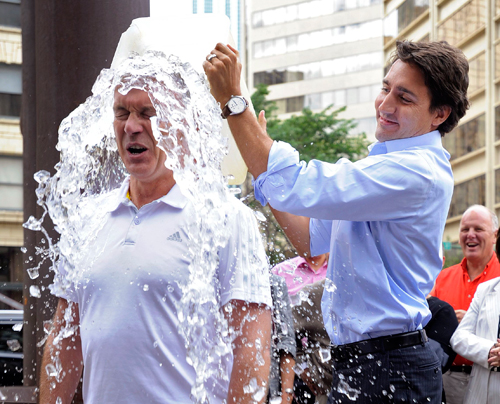 The ALS bucket challenge is the talking point of the entire global community. Everyone from those in Bollywood to Hollywood to Sports - everyone has been caught in the awe of the ALS Ice Bucket Challenge. However, the financial statements of the ALS accounts indicate that not much of the collected funds are actually going towards the cause. Or so claims Facebook user Jose Canaura
Read More: How Bollywood scored on the Ice Bucket Challenge
The ALS ice bucket challenge that become a social media phenomena started out as a publicity campaign in order to raise funds for the ALS disease. Several videos and supporters highlighted the lack of financial support from pharmaceutical companies regarding this cause. However, a recent Facebook post showed that the funds going into the ALS research are only 7.71%.
It shows that the ALS organisation utilises only 7.71% of its funds for research. 63.63% of their budget for the fiscal year is dedicated to "Other Program Activities". While the whole world pours ice bucket water over their heads very little have clue as to what the "Other Program Activities" is the ALS really indulging in.
Also the administrative cost is 10.54% and fundraising budget is 18.11% of its total budget. The angry Facebook user in his post expresses his frustration, "of the $100 I would give to this organization $7.71 of it would go to research, that's about as much as a test tube costs. Instead of donating and/or surviving off expiate which will account for only 7% research, donate to research based organizations like Angel Funds and so forth. Give it break already, there is no need to waste water and ice just so administration would get better cars and or clothes."
Perhaps its time for all of us to research a little. Before nominating your friend lets track where our donations are being channeled.
Read More: What you need to know about ALS, and why the #IceBucketChallenge is a great cause