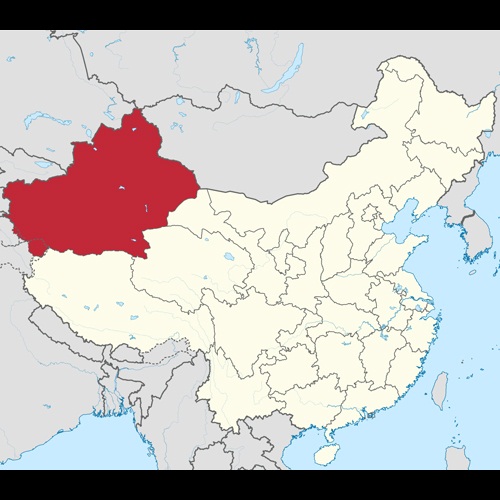 An unknown number of people were killed and injured after explosives hurled from two vehicles in an open market in China's restive Xinjiang province caused several explosions on Thursday morning.
The incident occurred in Urumqi, the capital of China's western region of Xinjiang, which is traditionally home to ethnic Muslim Uyghurs. The cross-country vehicles rammed into shoppers in the open air morning market near Renmin Park in downtown Urumqi, the official Xinhua new agency reported, citing witness reports. Explosives were flung out of the vehicles, and one of the vehicles exploded. A business owner told Xinhua he had heard a dozen big bangs. Flames and heavy smoke were seen nearby while the area had been cordoned off after the blast.
An unknown number of people were killed and injured, Xinhua said. The injured were rushed to various hospitals, the police said. Ambulance and police cars parked at the entrance of Park North Street leading to the market helped evacuate the injured.
Photos posted on social media purportedly of the blast, but unverified by Reuters, showed a column of smoke and chaos at the market, with bloodied people lying on the tree-lined road near small stands selling fruit, vegetables and eggs.
"There were two vehicles that drove like crazy toward the morning market ... there were definitely people killed," a witness who declined to give his name told Reuters by telephone. "The market was total chaos, hawkers and shoppers started running everywhere... it was definitely a terrorist act. I'm so angry."
China has blamed a series of knife and bomb attacks in recent months on separatist militants from the Xinjiang province, which borders Pakistan-occupied Kashmir and Afghanistan and has been plagued by violence for years​. However, rights activists and exile groups say the government's own heavy handed policies in the region have sowed the seeds of unrest.
Xinjiang has witnessed riots between the native Muslim Uyghurs and Han settlers from outside the province. The Uyghurs, a Turkic-speaking community, resent the settlements as they believe the large scale migration is marginalising them in their own homeland.
China accuses the East Turkistan Islamic Movement, an al-Qaeda affiliate, responsible for the large scale violence in and outside Xinjiang.
Last month Xinjiang was the scene of a railways station attack which killed three and injured 79 people. The attack was blamed on radical religious extremists seeking to take control of the region.
With inputs from agencies.