Immediately after the Indonesian quake happened, there was widespread fears that such a huge underwater quake may trigger off massive tsunamis.

But no destructive tsunamis were observed and seismologists said it was because it was a slip-strike quake that did not lead to a vertical displacement of waves.

British geological seismologist Susanne Sargeant was quoted as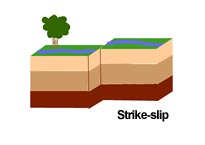 saying: "We have had two blocks rubbing together, it's called a strike-slip earthquake ... That means there hasn't been any displacement of the sea floor. Although an earthquake of this magnitude has the potential to cause a large tsunami, the fact that we haven't seen any drop of the sea floor, which is what generates the wave, it looks like the possibility of a tsunami being generated is low".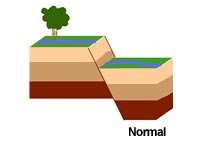 Here's all you need to know about the slip-strike earthquake:

Earthquakes cause a fracture in the upper-most layer of the earth called the crust. This fracture divides the crust into blocks which move relative to one another. The movement of these blocks of crust is called a 'fault'. The fault can be of the following nature:
Normal fault- The blocks, in this case, shift vertically. The rock above the fault moves down
Thrust fault- In this case too, the blocks shift vertically, but the rock above the fault moves down
Strike-slip faults- This is the term used for fractures when the blocks move horizontally (to the left or the right)
In the case of Indonesian earthquake, the fracture caused by the quake measuring 8.7 on richter scale was a strike-slip fracture.

Tsunamis are caused by the displacement of water. This displacement happens only due by vertical shift of the crust. Since the amount of water displaced by the horizontal movement of the crust is limited, chances of a tsunami, in this case, is less likely.
Graphic courtesy: www.usgs.gov