Guess Who Loves Taco Bell's New Breakfast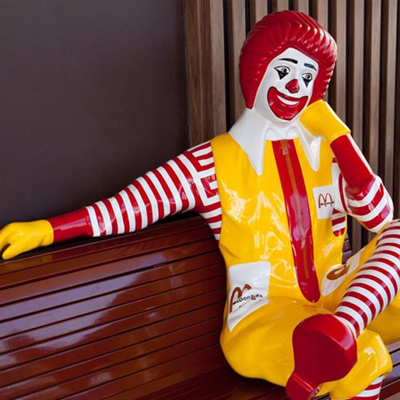 On March 26, Taco Bell, one of America's biggest fast food restaurants uploaded an ad to promote their new breakfast menu on their official YouTube channel. In the ad, they got a few people with a very distinctive name to endorse their new breakfast menu. Watch as a number of people named 'Ronald McDonald', fast food franchise McDonalds' clown mascot admit how much they love Taco Bell.
Here are all the Ronald McDonalds from across the US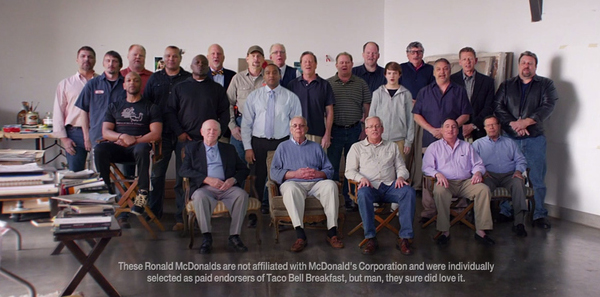 Notice the fine print.
McDonalds fired back at the playful pun, with a little post on their official Facebook profile