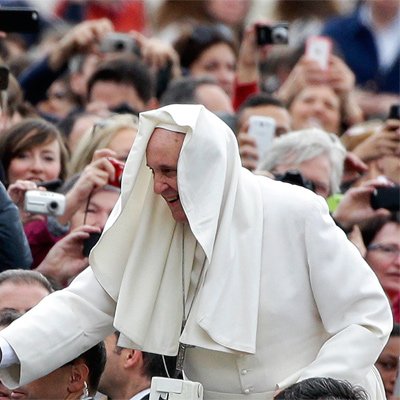 No one is safe when it comes to wardrobe malfunctions, not even Pope Francis who recently suffered a series of them when strong winds were whipping around St Peter's Square.
Pope was addressing his general audience, when wind gusts caught him off guard and made his white mantle flap over his entire face, News.com.au reported.
In another instance, the wind plucked his skullcap from the top of his head, but Pope Francis kept his cool, smoothed down his clothes, rearranged his mantle, and laughed it off with the crowd.