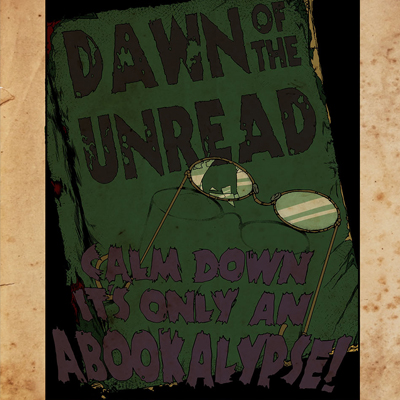 In today's age even with the vast reach of the world wide web, reading literature and engaging in the beauty of a story through a book is slowly and unfortunately becoming a thing of the past. More and more people take to the virtual highway and ignore the wealth of knowledge found in their local libraries. Granted that the web is a better resource and does contain a wider net, to some people there is nothing that can replace the feeling of holding a book, and reading through an author's pain staking quest to satisfy the reader.
James Walker, Chair of the Nottingham Writers' Studio and Literature Editor of LeftLion magazine thought of a way to utilise the power that the graphic novel has today and highlights the 'death of the novel' that the world faces. The project will also call into light the fact that although the percentage of illiteracy has decreased, the problem is still a very relevant.
Walker created a platform called Dawn of the Unread (DOTU) which is essentially an interactive graphic novel available as a free download to all media platforms (iPhone, Android, iPad) beginning on March 8, 2014.
Now, the novels will revolve around 12 prominent literary figures all having history with Nottingham, who return from the grave in search of the one thing that will keep their memories alive - Books. But when they go on their quest all they find are fluff pieces and celebrity autobiographies, which cannot satisfy their hunger.
The point of these novels is to raise as much awareness as possible about the importance of libraries and independent bookshops while also exploring their role in promoting reading and literacy. DOTU will contain chapters which will have libraries and reading as their core themes, exploring their various shapes and forms from the cooperative libraries of the 1830s to the first feminist and Asian libraries in Nottingham.
Walker explains how they hope to go about the project, "By exploring different artistic styles and utilising the embedded functionality of digital storytelling we hope to offer numerous ways into the text for readers. We will be approaching every school and college in Nottinghamshire and targeting reluctant readers in particular (14+). They will be encouraged to 'play' DOTU by completing tasks at the end of each chapter."
The tasks are as follows:
GO - Visit a literary location from the story, tracked through GPS
CREATE - Users will upload an image/story/art inspired by the theme of each chapter. They can then view this on two screens in Nottingham (Broadway Cinema and New Art Exchange). This is to raise aspiration and confidence.
BWAINZ - Questions based on the chapter
READ - Visit library and read relevant book. Tracked via QR code
Scores will be recorded via open access logins and through a virtual library card which will be stamped on completion of tasks. The person who scores the highest will feature as a character in the final chapter.
On coming up with the idea for Dawn of The Unread, James Walker said, "I did a literary walk last year in Nottingham for the Festival of Words and was shocked at how little people knew about their local literary history. At the same time a report came out claiming that British teenagers were one of the most illiterate in industrialised European countries. I put the two together and came up with the idea of a graphic novel, as this is a medium teenagers are more comfortable reading, that would introduce a different literary figure each chapter. The hope is that this will give them just enough information to trigger an interest and hopefully may lead to them reading more."
Walker goes on to explain the project a little bit more, "When the App version is released on 8 April there will be a series of tasks the reader has to perform at the end of each chapter that relate to reading and writing. I'm hoping that schools will embrace this because the kid that does the best will appear as a character in the final chapter. I expect it will be very popular as we've made it available across media platforms. So far the feedback has been really positive because the project offers an alternative means of embracing literature. But I'm sure there will be some older readers out there saying 'this is
dumbing
down literature'. If it gets one kid reading or aware of their local history, it will be a success."
Although the project is just starting off, it shows a lot of promise to develop more and more. In Walker's design he believes that in many ways 'Dawn of the Unread' could act as a blueprint for how to engage people in reading.
"If it is successful and other cities would like to take our format and apply it to their own culture, then we would be more than happy to allow them to use our digital platform as a hosting site. In the current economic climate it's really important that arts organisations share knowledge and resources and I would be more than happy to help facilitate this to someone with similar principles and a desire to promote literacy."
Walker hopes to expand the project further, possibly even bring it to India, "If there are any Unread authors in India that the world needs to know about, perhaps we can work together."