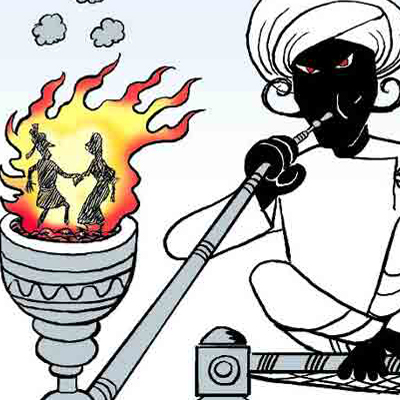 In yet another case of honour killing, a couple along with their four-year son were brutally beaten to death by relatives for their love marriage five years ago in Pakistan's Balochistan province.
"Husband, wife and their son, all were beaten to death" in the provincial capital Quetta, Superintendent of Police Mehmood Notezai said.
Notezai said the gruesome murder was committed by the family members to punish the couple for their love-marriage.
He said the accused had used blunt weapons to kill the couple.
"The accused family members escaped after committing the heinous crime," he was quoted as saying by the Dawn newspaper. So far no arrest has been made by police.
The bodies were shifted to Civil Hospital Quetta for postmortem. The couple belonged to Sibi city of Balochistan and had secretly married five years ago against the will of the girl's family members.
Killing for honour is common in Pakistan. A 25-year-old pregnant woman was killed by her father and brothers in a court premises in Lahore earlier this month for marrying a man of her choice.