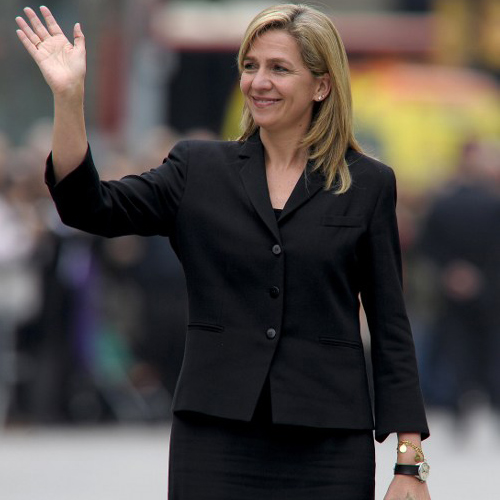 Mariano Rajoy, the Spanish prime minister, has publicly defended Princess Cristina less than three weeks before she is due to testify as a suspect in a corruption case, insisting that the king's younger daughter is innocent.
"I am absolutely convinced that things will go well for her," Rajoy said in a televised interview with the Spanish channel Antena 3. "I am convinced of her innocence." Princess Cristina, 48, is to testify in a closed hearing in Palma de Mallorca on February 8 after being named a formal suspect in a long-running corruption scandal centering on her husband, the Duke of Palma. She faces allegations of money laundering and tax evasion and will be the first direct relation of Spain's ruling Bourbon monarchy to appear in court.
The decision by Judge Jose Castro to name her as a suspect has been criticised by the public prosecutor in the case, who claimed there was no firm evidence to suggest the princess's involvement and accused the judge of succumbing to a "conspiracy theory". But the prime minister's robust defence of the princess has fuelled public speculation that she will receive preferential treatment.
Speaking in parliament on Tuesday, opposition MPs questioned the wisdom of Rajoy commenting on the case, suggesting it brought into question the separation of powers. Rajoy also called on the princess to resist calls to give up her royal privileges. "I would like?… for everyone to be equal before the law," he said. "The princess has a right to be presumed innocent."