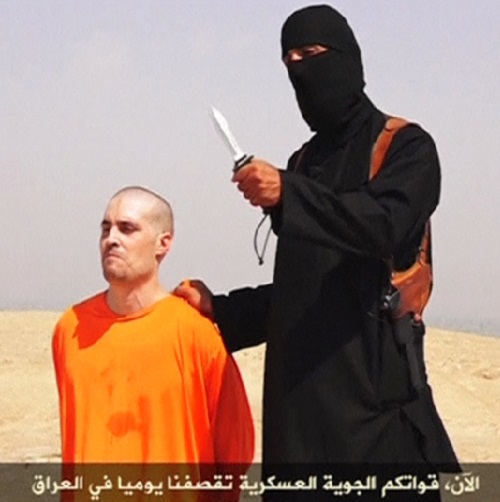 The British member of the jihadist militant organisation Islamic State (IS) who is suspected to have beheaded American journalist James Foley in Syria has been identified by British intelligence agencies MI5 and MI6, according to the Sunday Times newspaper.
According to Israeli news website Haaretz, the London-based newspaper did not name the man and attributed the information to "senior government sources".
It did, however, name the person described as the "key suspect" as Abdel-Majed Abdel Bary, said to be known within the Islamic State as "Jihadi John".
A disturbing video released by the Islamic State last week showed the gruesome beheading of Foley by a man holding a knife, who appeared to speak with a British accent.
According to the Sunday Times, 23-year-old Abdel left his family's affluent home in London last year, and had recently posted an image of himself holding a severed head on the microblogging website Twitter.
After Foley's brutal execution, the British jihadist is said to have become the world's most wanted man. United States security forces have launched a manhunt to track him down. President Barack Obama has said the US would be relentless in fighting the Islamic State despite the killing.
Foley, who worked as a freelance contributor with the Boston-based news website GlobalPost, disappeared in Syria nearly two years ago, kidnapped by unidentified gunmen.
Earlier, British Foreign Secretary Philip Hammond had said he was not surprised to hear the British accent and that large numbers of British nationals were fighting in Iraq and Syria. "We are absolutely aware that there are significant numbers of British nationals involved in terrible crimes, probably in the commission of atrocities, making Jihad with ISIL and other extremist organisations," he said.