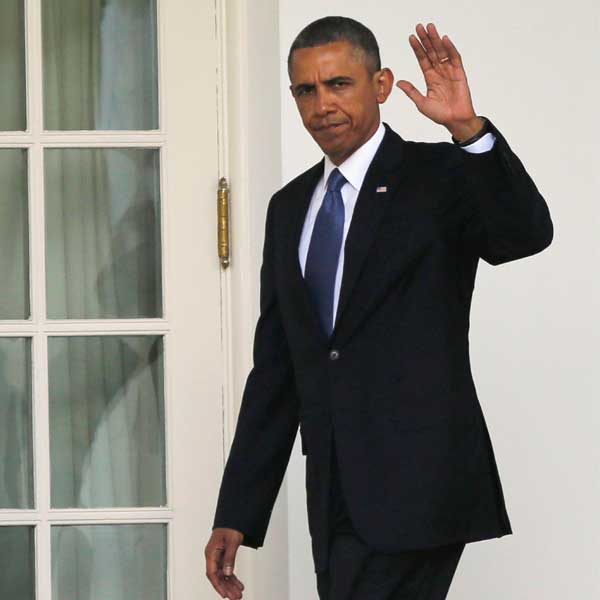 The US President Barack Obama is reportedly not allowed to use an Apple iPhone over 'security reasons' and that is why he uses a bulky super secure BlackBerry.
However, his daughters Sasha and Malia spend a lot of time on their iPhones, Obama revealed.
According to News24, BlackBerry is well known for its strong security encryption and is still popular in official Washington, even when it is losing its market share to rival Apple and Samsung.
The report said that Obama had often complained about the White House 'bubble' which makes it very difficult to communicate with normal people or to get information from the outside world that is not filtered for him by aides or the press and sources said that the BlackBerry is a way to escape that confinement.
The White House said that Obama's personal email address was strictly limited to a small list of senior officials and personal friends, the report added.