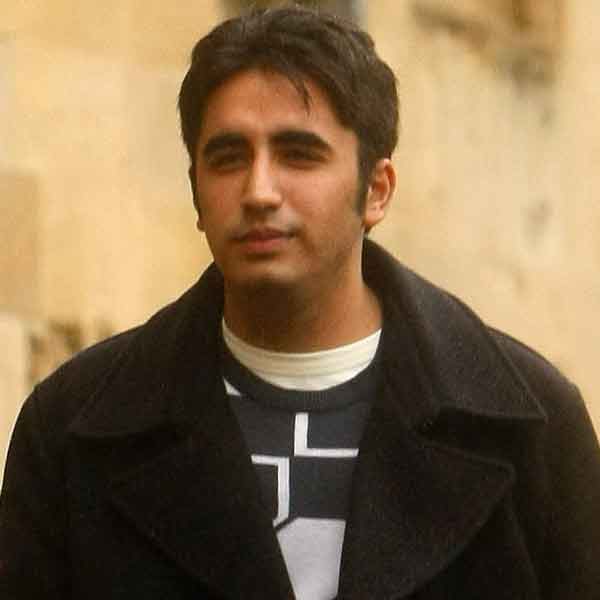 Pakistan People's Party leader Bilawal Bhutto Zardari, whose posts on Twitter have been creating a storm, today cautioned his opponents that he would do much more once he is elected to parliament.
"If my tweets freak you out so much wait and see what I can do from parliament," the scion of the Bhutto family said in a tweet. He became eligible to contest parliamentary polls when he turned 25 in September.
Bilawal's tweet yesterday on former dictator Pervez Musharraf missing a court hearing due to health problems had led to a war of words on the micro-blogging site.
He demanded the setting up of an independent medical board to verify Musharraf's heart ailment, hours after the former army chief was admitted to a military hospital.
"All medical excuses must be verified by an independent board of doctors. I have an ouchy is no excuses (sic) to skip your treason case," the patron-in-chief of the PPP tweeted.
"I can't believe this coward ever wore the uniform of our brave and courageous armed forces. Disgrace," he said, launching a scathing attack on the 70-year-old Musharraf.
Musharraf's spokesperson retaliated to Bilawal's remarks by tweeting: "How dare you make such insinuations against General Musharraf. Don't forget your father while in office was airlifted to Dubai."
In response, Bilawal made the tweet today about his intentions after his possible election to parliament.
Bilawal has been increasingly voicing his views on various issues in recent weeks and has announced that he and his sisters, Aseefa and Bakhtawar, would become part of mainstream politics before the next general election in 2018.
On the other hand, Aseefa tweeted: "Hope for Musharraf's speedy recovery so he can finally enter the court." However, Muttahida Qaumi Movement leader Muhammad Anwar claimed Bilawal's statements were disappointing and shocking for every Pakistani.
Anwar said: "Those who are calling Musharraf a coward should know that Bilawal's father and former President Asif Ali Zardari, in order to avoid his personal appearance in a Swiss court, had submitted a medical certificate claiming that he was mentally unfit and thus could not attend the court proceedings."
Bilawal's advisers should inform him that before maligning others, he should look into the role of his family members, he added.