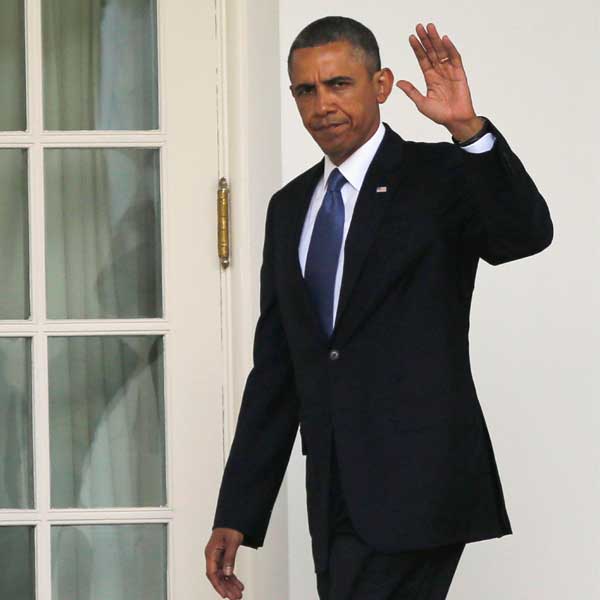 US President Barack Obama loves watching crime drama 'Breaking Bad' as a way to unwind after a hard day's work.
According to the New York Times, Obama has picked up a DVD box set of the TV series and has warned people around him not to give away any spoilers as he hasn't watched much of it yet, the Verge reported.
The publication further claimed that Obama has also been hooked onto Game of Thrones, Boardwalk Empire, Homeland, Downton Abbey, Mad Men, and House of Cards.