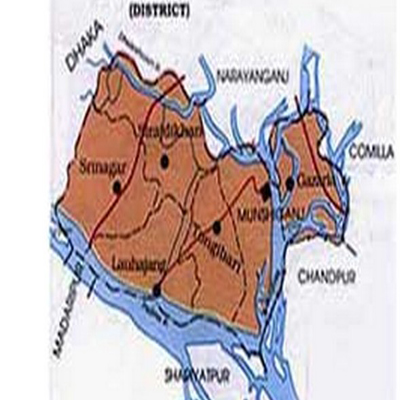 A ferry with hundreds of passengers aboard capsized on Monday in the river Padma, near Munshiganj district, about 30 km (18 miles) southwest of Dhaka.Rescue work is going on currently. According to Reuters reports, 44 passengers had been rescued from the vessel, identified as the Pinak-6. The accident happened around 11.30 am in the morning.
There is no confirmed count of number of people in the ferry. Locals estimate that 400-500 people were in the boat. Police sources however claim the headcount to be around 200. The launch was going towards Munshiganj's Mawa from Madaripur's Kawrakandi. Some reports suggest around 100 people have been already rescued by teams from Bangladesh Inland Water Transport Authority (BIWTA) and the army. No deaths had yet been reported so far.
2 bodies have been recovered so far. Their identity is still unknown. Some media sources claim casualty will be much higher. Prime Minister has ordered all forces to join hands to expedite the rescue process.
Bangladesh, one of Asia's poorest nations, is criss-crossed by more than 230 rivers and boats are the main form of travel, especially in the southern and northeastern regions. We have heard that the ferry was overloaded with passengers and the river was rough," local police chief Tofazzal Hossain told AFP. The police chief of Madaripur, where the ferry began its journey, said it was carrying between 170 and 200 passengers. According to BIWTA officials, they are using tug boats to rescue people.
(With inputs from agency)