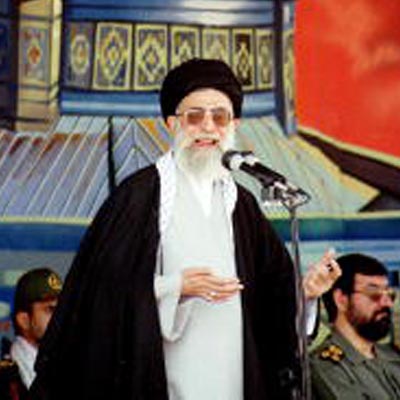 Iranian supreme leader Ayatollah Ali Khamenei has said Tehran will never give up its nuclear programme.
The comments from Khamenei comes as he backed talks with world powers, adding that Iran had agreed to the talks to 'break the hostile atmosphere' with the international community.
Khamenei told a gathering of nuclear scientists that Tehran agreed to the talks to show the international community that it was not seeking nuclear weapons, the BBC reports.
He told negotiators not to accept any coercive words from the other party', adding that none of the country's nuclear achievements can be stopped, and no one has the right to bargain over it.
According to the report, under the interim agreement, which was agreed in January, Iran froze certain nuclear activities for six months in exchange for a partial lifting of sanctions.
The world powers now want Iran to agree to permanently reduce the scope of its enrichment programme and to give UN inspectors more oversight, the report added.