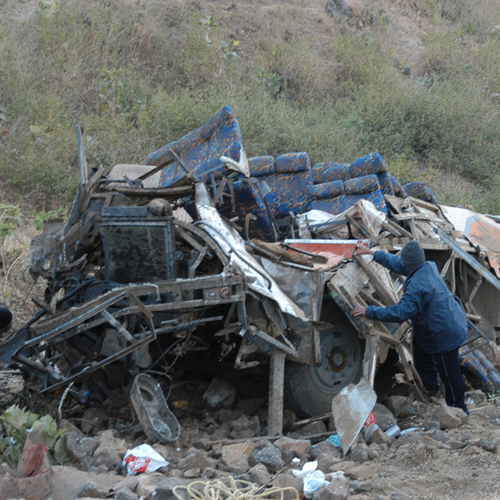 At least 33 people died and dozens were injured when two buses collided before dawn on Friday on a highway near Sharm el-Sheikh in Egypt's Sinai Peninsula, the state news agency and security sources reported.
MENA quoted local health ministry official Mohamed Lashin as saying that Russian, Yemeni and Saudi Arabian citizens were among the more than 40 people injured but did not give further details.
Lashin said that the injured were being transferred to two hospitals in the area. He said bodies were still being lifted from the wreckage so the death toll could rise. "Still there is a number of bodies and injured people under the two buses," said Lashin.
The buses were travelling in the southern part of the Sinai, one of them from the Red Sea resort city of Sharm el-Sheikh and the other from a Nile Delta province, security sources said. The accident occurred about 50 km away from Sharm el-Sheikh.
Egypt's roads and railways have a poor safety record and one of the world's highest traffic accident rates due to careless driving, road and vehicle conditions which leads to death and injury of thousands every year.
Egyptians have long complained that successive governments have failed to enforce even basic safeguards, leading to frequent, deadly crashes. A recent report by the Central Agency for Public Mobilization and Statistics (CAPMAS) said there were 15,578 car accidents in Egypt in 2013, up 0.4% from the year before, which claimed the lives of 6,716 people and injured 22,411 others.