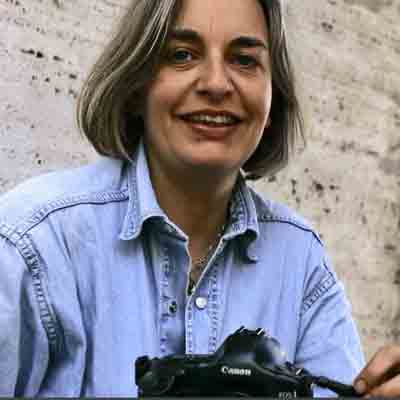 Associated Press paid tribute to photojournalist Anja Niedringhaus (1965-2014)">Anja Niedringhaus by putting out a heart-warming video chronicling her journey.
The video had a caption, "She gave herself to the subjects of her lens and her talent to the world " which summarised Anja's journey in covering her Afghan subjects.
Anja Niedringhaus was killed in an attack in Afghanistan, while covering the country's 2014 presidential elections.
Fellow AP journalist, Kathy Gannon, a 60 year old Canadian, was seriously injured in the attack, and underwent emergency surgery and her condition is said to be stable.
The attack took place at a checkpost on the outskirts of Khost city in Tani district, where the journalists were part of an independent election commission convoy delivering ballots under the protection of the Afghan National Army and Afghan police.
While the two were waiting in the car, an Afghan police unit commander named Naqibullah walked up to their car and opened fire shooting the two women in the back seat. After the attack, the officer surrendered, and was taken into custody.
|@AP correspondent Kathy Gannon in stable condition after shooting that killed @NiedringhausAP http://t.co/MN4NFpcxNo pic.twitter.com/27aFfCbTNx

— Jim Roberts (@nycjim) April 5, 2014
Watch the video below: