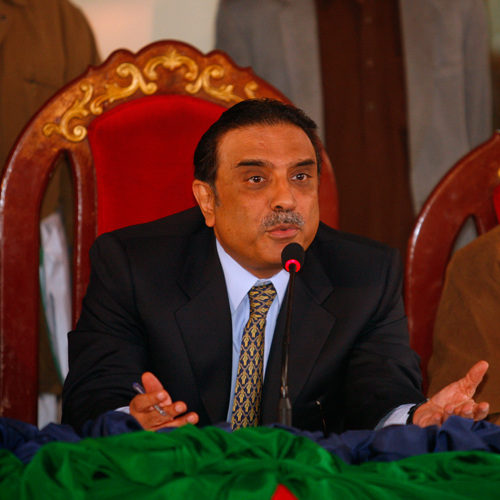 Former Pakistan President Asif Ali Zardari reportedly attended a meeting with US Vice President Joe Biden seeking help for the sustenance of Prime Minister Nawaz Sharif's government. The two political leaders apparently met at Pakistan's former ambassador to US Ray Mahmud's residence over dinner.
According to reports, they also attended an hour-long meeting with a few members of the US Congress. The two leaders discussed the issue of military operation in Pakistan's North Waziristan, Afghanistan situation and US-Pakistan relations, reports the Dawn.
However, there was no clear confirmation of these reports and the journalists were also sent back from the venue. Pakistan People's Party (PPP) refused to comment on the issue.