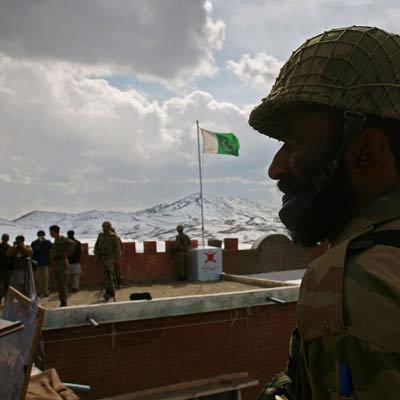 Suspected militants were killed in North Waziristan tribal region of Pakistan, as jet fighters pounded certain areas.
According to reports, regions such as of Daigan, Poikhel and Muhammadkhel were targeted during air strikes where militants were allegedly hiding.
In all, it is being said that about 400 suspected militants were killed in the operation. Most of the militants were foreigners, reports the Dawn.
Security forces also found 19 improvised explosive device (IED) making factories in the main town in North Waziristan region of Pakistan.
Sources said that most of the roads in the area had been planted with explosives and landmines while many houses contained IEDs in Miramshah, the main town in North Waziristan.
Foreign fighters had made locals their hostages, said a high level officer. Flags of different international militant organizations were also found in the area that include the East Turkestan Islamic Movement (ETIM), the Uighurs, the Islamic Movement of Uzbekistan (IMU) and a few others, he added.
Literature in different unknown languages was also recovered from the militants, said the officer.
The operation's main target is to eliminate longstanding militant holds in the area. As a result of North Waziristan offensive, more than 5,00,000 people have fled from the area.