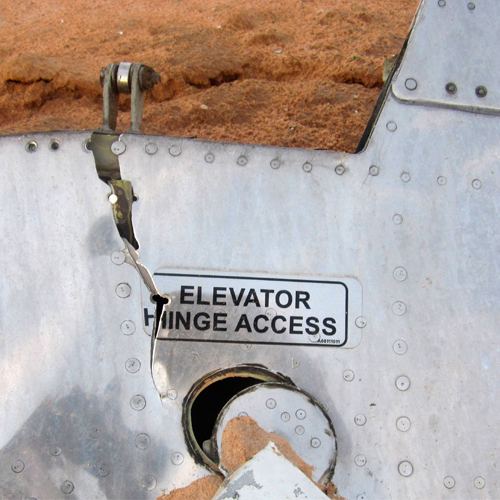 The black boxes from the Air Algerie plane disaster today began their journey to France from northern Mali as investigators ramped up efforts to find the cause of the deadly crash. Mali's Communications Minster Mahamadou Camara told AFP the flight data recorder and cockpit voice recorder had been taken to the capital Bamako from the remote desert crash site and would now be "handed over to French authorities" and then travel on to France later today.
Experts from France's Bureau of Investigations and Analyses agency (BEA) have begun sifting through the remains of the shattered aircraft to identify the 188 victims of the disaster. "They will try to glean the maximum information," BEA chief Remi Jouty said in Paris.
Their work will take a "few days", he said, adding that they will examine the plane's data flight recorders and other information, including the prevailing weather conditions at the time. "It is too early to make any conjecture" about the reason for the crash, he said.
Officials who had already reached Mali's remote, barren Gossi area described a scene of devastation littered with twisted and burnt fragments of the plane. "We saw the impact of the crash, with debris everywhere. For now, we cannot speak to you of bodies," said Mali's Transport Minister Hachim Koumare after a visit to the site.
French President Francois Hollande, who met families of some of the victims in Paris on Saturday, said all the bodies would be repatriated to France and a memorial would be erected at the site. No one survived the impact of Thursday's tragedy and entire families were wiped out. France bore the brunt of the tragedy, with 54 of its nationals being killed in the crash of the McDonnell Douglas 83, which had taken off from Ouagadougou in Burkina Faso bound for Algiers.
Travellers from Burkina Faso, Lebanon, Algeria, Spain, Canada, Germany and Luxembourg also died in the crash, increasingly being blamed on bad weather that forced the pilots to change course.
Hollande said flags would fly at half-mast from government buildings for three days from Monday to mourn the victims.
Mali today said it had launched a judicial inquiry into the cause of the disaster, adding to efforts from Paris and Ouagadougou.