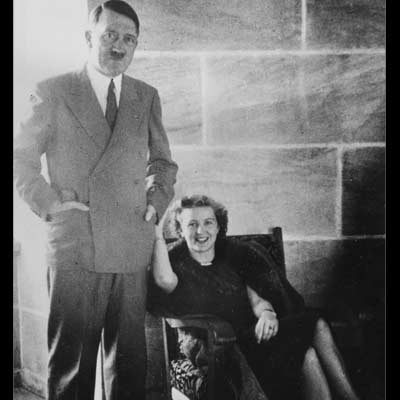 Eva Braun, Adolf Hitler's long-term lover, who married him just hours before their they committed suicide together in his Berlin bunker, may have been a woman of semitic descent, path breaking DNA testing has found.
The revelation appears in a Channel 4 documentary, 'Dead Famous DNA,' broadcast next week, in which leading scientists sequenced the hypervariable region of the mitochondrial DNA (mtDNA) from a sample of hairs that was extracted from a monogrammed hairbrush discovered at the end of the WWII War in Braun's apartment at Hitler's Alpine residence, the Berghof in Bavaria, by a US army intelligence officer, the Independent reported.
The researchers discovered a specific sequence within the mtDNA belonging to haplogroup N1b1, associated with Ashkenazi Jews.
A haplogroup is a sequence of mtDNA passed down the maternal line from mother to daughter unchanged over the generations and according to traditional Jewish law, Judaism is passed down through matrilineal descent.