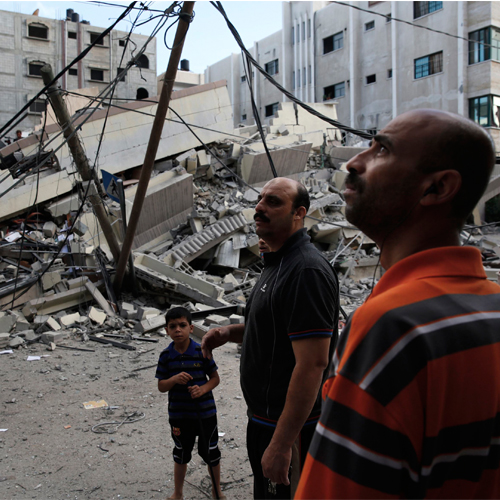 A 72-hour ceasefire between Israel and Hamas in the Gaza Strip brokered by Egypt came into effect at 8:00 am (0500 GMT) Tuesday.
Just minutes beforehand, air raid sirens sounded in Jerusalem and Tel Aviv as Hamas militants fired a barrage of rockets at central Israel, AFP correspondents said.
Similarly, in Gaza, following the quietest night since the operation began on July 8, the Israeli air force staged at least five raids shortly before the truce began.