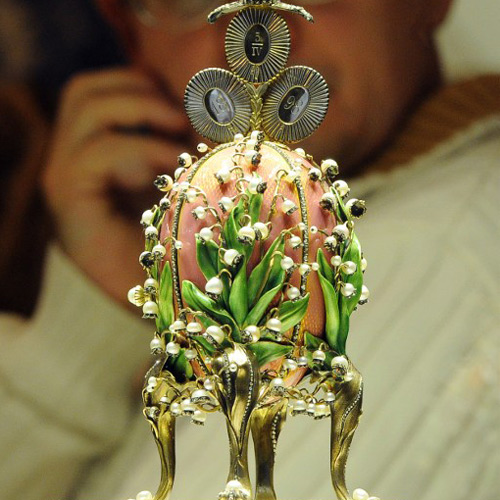 A scrap metal dealer based in the US bought a golden egg at a stall for £8,000 before discovering that he had come across a rare Faberge egg worth £20 million.
The egg, which has a Vacheron Constantin watch inside it, was gifted to Empress Maria Feodorovna, in Easter 1887, by her husband Alexander III, Sky News reported.
Unable to sell the egg, the man, who has not been named, despairingly typed "egg" and "Vacheron Constantin" into Google, and found an article quoting Kieran McCarthy, director of Wartski, the London-based Royal Warrant-holding experts on Carl Faberge's work.
The man then flew to London to show McCarthy photos of his purchase, which left the Faberge expert speechless.
Wartski bought the egg for a private collector and the stunning piece has been put on display for four days in London from April 14.