The Nobel Peace Prize laureate, globally admired as a symbol of struggle against injustice and of racial reconciliation, celebrated his 95th birthday on Thursday.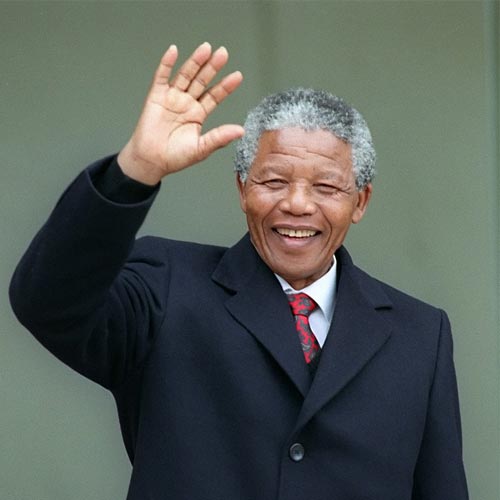 1. On society: A society is measured by its children.
"The true character of a society is revealed in how it treats its children."

2. On courage: Courage does not mean mard ko dard nahi hota. Courage means being able to look beyond your fear.
"I learned that courage was not the absence of fear, but the triumph over it. The brave man is not he who does not feel afraid, but he who conquers that fear."
3. On perseverance: Things always seem really difficult just before they are accomplished.
"It always seems impossible until it's done."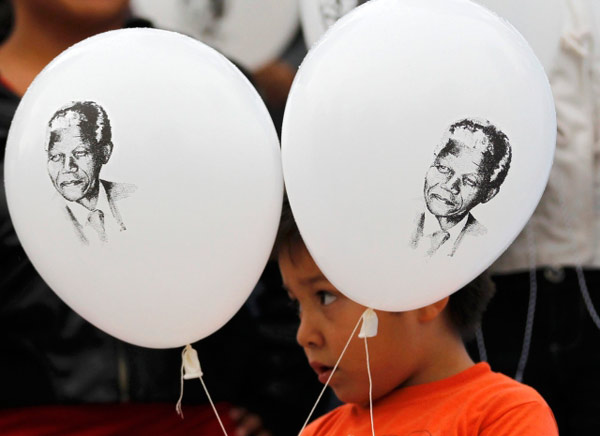 4. On freedom: Live the way you want to, but with others in consideration.
"For to be free is not merely to cast off one's chains, but to live in a way that respects and enhances the freedom of others."
5. On forgiveness: More than anything else, forgiveness brings peace to our own hearts.
"Resentment is like drinking poison and then hoping it will kill your enemies."
6. On leadership: In a true leadership, others will feel they are contributing in the most meaningful way that they can.
"Lead from the back — and let others believe they are in front."ii
7. On racism: Boundaries are set after we are born.
"No one is born hating another person because of the color of his skin, or his background, or his religion. People must learn to hate, and if they can learn to hate, they can be taught to love, for love comes more naturally to the human heart than its opposite."

8. On life: If you give up too soon, you may never realize the glory that life has set for you.
"The greatest glory in living lies not in never falling, but in rising every time we fall."
9. On education: If we educate our children right, society will go nowhere but up.

"Education is the most powerful weapon which you can use to change the world."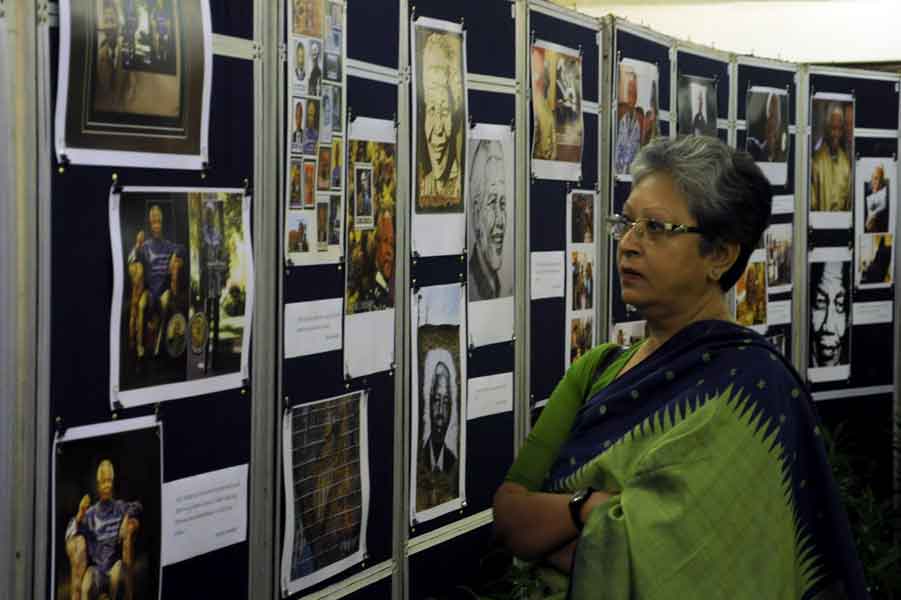 A photo exhibition of former South African President Nelson Mandela on his 95th birthday in Kolkata on July 18, 2013. (Photo: IANS)
10. On people: Its about making a connection.

"If you talk to a man in a language he understands, that goes to his head. If you talk to him in his language, that goes to his heart."
And here's a few of his twitter fans wishing him a very happy birthday -
"As we are liberated from our own fear, our presence automatically liberates others." - Nelson Mandela

— Diddy (@iamdiddy) July 17, 2013
"We ask ourselves, who am I to be brilliant, gorgeous, handsome, talented and fabulous? Actually, who are you not to be?" ― Nelson Mandela

— Tumi Berline (@Just_Tuu) July 18, 2013
God Bless Nelson Mandela on his 95th Birthday! pic.twitter.com/3oJLk74lpe

— Michael ⚽ Gooner (@MickTheGooner) July 18, 2013
Here's wishing Madiba a very Happy Birthday!