In an exclusive interview with dna, Shankar Tucker talks about his love for Indian classical music and his style of fusion.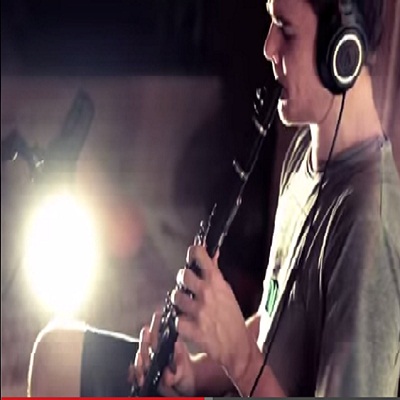 Shankar Tucker is not your average superstar. He gained popularity through videosharing site, YouTube, and today has more than 12 million views on the site. His style of music is unique; a blend of Indian classical and Western tunes. He has worked with iconic musicians such as Hariprasad Chaurasia and Shankar Mahadevan. Tucker has also had the incredible opportunity of playing at the White House for US Vice-President Joe Biden in 2012.
In Mumbai for the second edition of YouTube FanFest, which is going to be held on March 1st, Shankar Tucker speaks to dna in an exclusive interview.
For those of our readers who don't know, what is The Shrutibox?
It is the channel where I upload my videos which are musical collaborations that I make with a bunch of friends and other talented musicians.
Who or what do you credit your success to?
I think I have been extremely lucky. I have worked really hard for the last couple of years; trying to make good quality music, and good quality videos. And I think time and effort just pays off after a while.
What inspired you to combine Indian classical music with Western pieces?
I come from a place where I grew up with Western classical music; that's what I was trained in. But later on I found a real love for Indian classical music. So I moved to India, and started studying quite seriously. These are the two traditions that I have a lot of affection for; traditions that I am genuinely inspired by. So it is not so much an arbitrary decision, as it is just two styles that I really enjoy.
What, according to you, was the highlight of your career?
The highlight of my career, so far, was probably performing with somebody incredible like Shankar Mahadevan, in Bangalore.
What is unique about your style of fusion?
Good question. I think it is a bit different from most types of fusion which have very much focused on complex rhythms and the intense Indian classical compositions. And what we're trying to do now is combine the two in terms of timbre, sound and atmospheres.
What role did the social media and of course, YouTube in particular, play in your success?
It is the sole cause of any success that I have. I think it is an amazing platform, and it is going to lead the way for some brilliant music and artists to come.
You combined British artist Adele's popular track Rolling in the Deep with Bollywood singer Rahat Fateh Ali Khan's iconic track O Re Piya. What gave you the idea of this mash up?
That idea was kind of by accident; I was hanging out with a friend, Rohan Kymal, and we were talking about what songs we could record. It just so happened that those were two songs we thought we could put together since he was familiar with them. So it was combination of what felt right and what we fit together at that moment.
Should artists in the music industry display their work through social media, or wait for an opportunity to record and publish?
I think that everyone is going for social media today. It definitely works for most artists since they want to push their career forward themselves; this is what they can do. I think not many people are just solely depending on other people handing them opportunities anymore. So yes, social media is the way to go forward.