The official Burger King Twitter account has been hacked and is now promoting McDonald's and the #LulzSec hashtag.
The account just announced they were sold to McDonald's and all their employees are on drugs.
The fast food chain's Twitter display picture was changed to the McDonald's logo and the username changed to McDonald's.
The account posted, "We just got sold to McDonalds! Look for McDonalds in a hood near you @DFNCTSC."
A few minutes after the hack, @BurgerKing was suspended.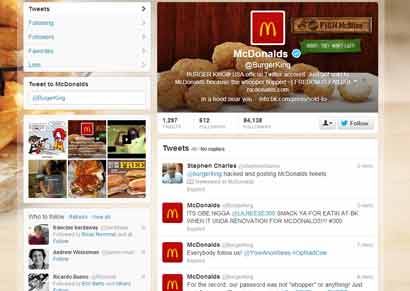 The initial tweets that were posted: