The footballer stars in the new three part ad series.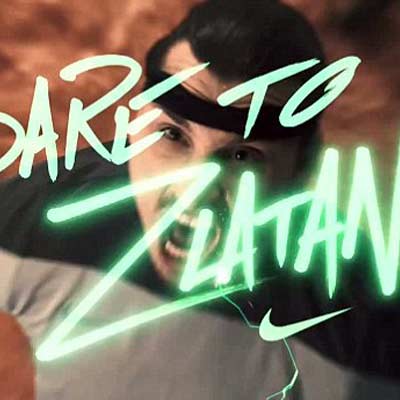 Paris Saint-Germain's mega star, Zlatan Ibrahimovich created a Twitter storm on Monday as the new Nike campaign featuring him was trending on the social media site.
The Nike Dare To Zlatan campaign has created a stir on Facebook, YouTube and Twitter where it was shared.
Nike Football posted three clips that show the Swedish star battle fire, ice and a lightning storm while he dribbles a ball.
Ibramovic is seen chilling with sunglasses on, in front of a volcano, then later he is seen scoring into a tiger's den with ease as well as trusting his instincts to avoid an earthquake while he is blindfolded.
The 32-year-old star on Twitter posted a series of amusing phrases to help inspire his fans to greatness during a question and answer session.
Watch the videos: