India were 6 wickets away from a win in the first Test against South Africa.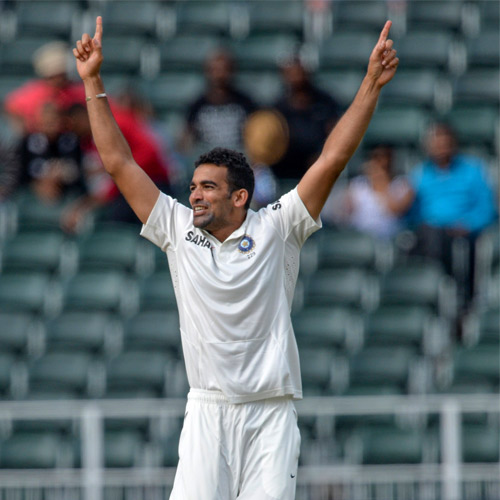 With a target of almost 500 runs South Africa look to only save the Johannesburg Test but it was a moment of pride for India's comeback man Zaheer Khan as he claimed his 300th wicket.
It was a wicket to truly celebrate for the man fondly called Zak as he managed to get the precious scalp of Jacques Kallis as his memorable number wicket. With India now just 6 wickets away from a win, it was India's most senior bowler getting South Africa's most senior batsman out, it was redemption for Khan.
The wicket may have been a lucky one as Kallis was given out LBW even though there was a clear inside edge. Lack of DRS meant there were no challenges and the South African batsman who knew he was not out could do little but walk after the on field umpire raised his finger.
With this wicket which is a laurel to 35-year-old bowler who now joins Kapil Dev, Anil Kumble and Harbhajan Singh on the elite list of Indians who have taken 300 and more wickets.
Zaheer Khan who is back in the team after injury in his first international match in more than a year after being dropped made the match count as he produced a superb bowling effort to get 4/88 in the first innings.
Besides injury form issues also plagued Khan who faced a lot of competition from the younger bowlers but managed to earn his place back in the team.
The work out regime in France and the determination has worked for Zaheer Khan as his line and length seem to be testing the South African batsmen.