The Portuguese football star beat Messi and Ribery to the trophy and was also joined by his mother and sister on stage.
On Monday night the world's eyes were on the football gala at Zurich as Cristiano Ronaldo, Franck Ribery and Lionel Messi fought for the Ballon d'Or.
The honour was won by Ronaldo for his awesome performance with the ball both for his team Portugal as well as his club Real Madrid.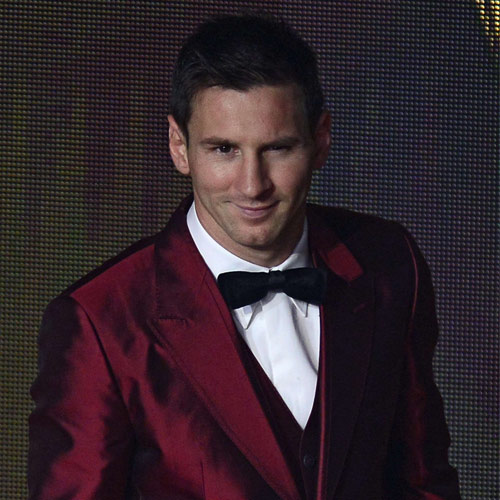 Wearing a red suit, Messi was unable to win the top football honour that he has been winning for the past four years in a row.
Ronaldo was joined by his girlfriend and supermodel Irina Shayk who during his acceptance speech he referred to as his wife.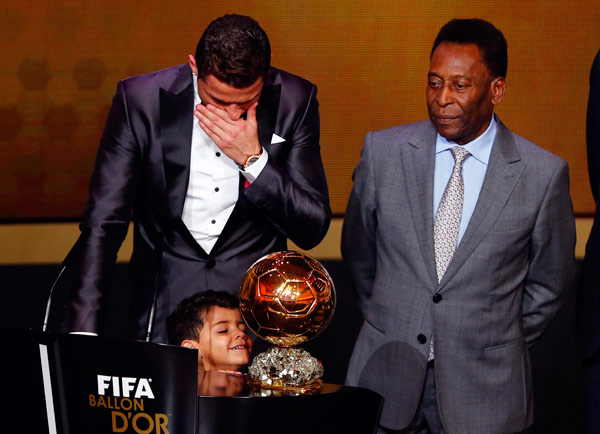 The Portuguese star last won the award five years ago and was in tears as he won the award this year for his 2013 season.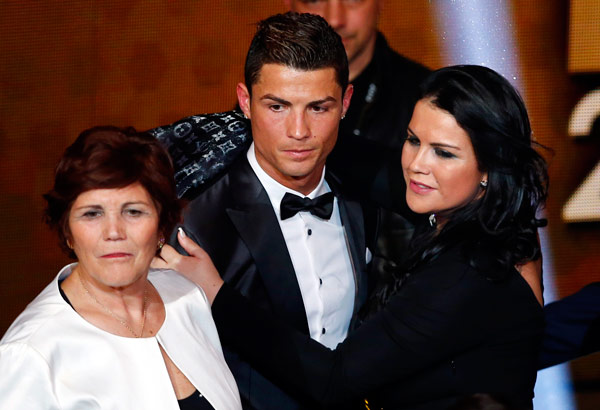 The 28-year-old football ace's son Cristiano Jr, his mother Dolores and sister Katia Aveiro also joined him as he accepted his award.
Twitter was all praise for the star as he was lauded for his efforts and win.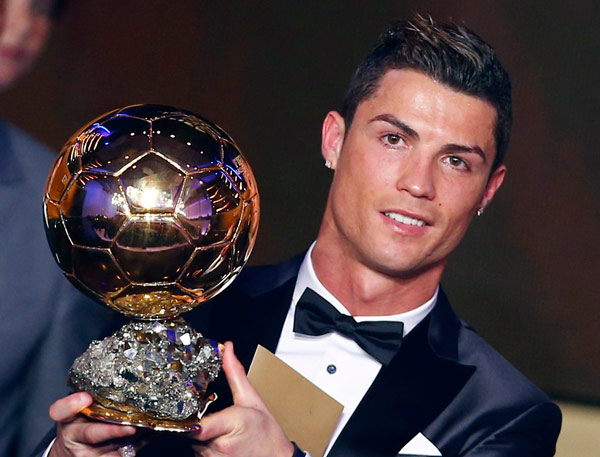 Ronaldo's speech has raised doubts that he and his girlfriend are now married, "First of all I have to say a great thanks to all of my ­team-mates with the club and the national team. Without all their efforts it would not have been possible. I am very happy, it is very difficult to win this award. Everybody that has been involved with me on a personal level I have to thank. My wife, my friends, my son. It is a tremendously emotional moment."
The rumour mills went into overdrive as football's favourite with the female fans may not be a bachelor any more.
Watch the video of Ronaldo win: