South Africa had almost saved another Test at Newlands in Graeme Smith's farewell Test. Abhishek Mukherjee tries to dig deep into the Protean attitude.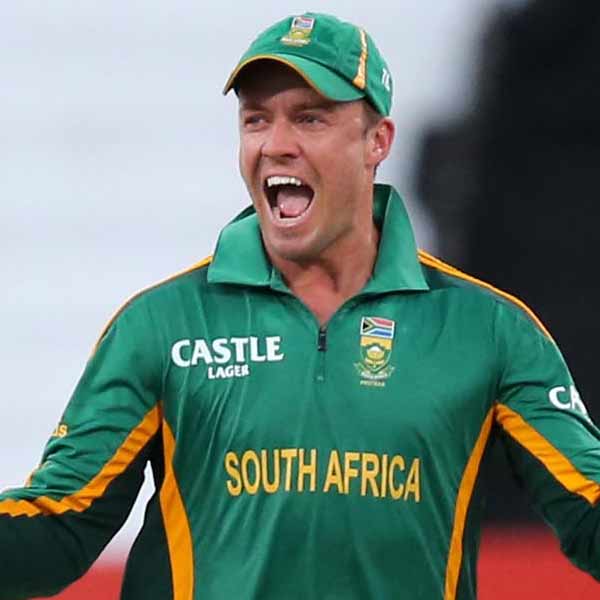 South Africa had almost saved another Test at Newlands in Graeme Smith's farewell Test. Abhishek Mukherjee tries to dig deep into the Protean attitude.
AB de Villiers is arguably the most destructive batsman in the world today.
Faf du Plessis is the South African captain for the upcoming World Twenty20.
Hashim Amla has a strike rate of 90 in ODIs and 122 in T20Is. The corresponding numbers for JP Duminy are 84 and 123.
Vernon Philander, Dale Steyn, and Kyle Abbott are supposed to be bowlers.
And I am not even mentioning Jacques Kallis, the greatest of them all, or Graeme Smith, who sits perched on a throne beyond the reach of any other among successful fourth-innings chasers.
What is common to these men?
At Adelaide Oval in 2011-12 South Africa had to play out a day and a half. An injured Jacques Kallis had resisted for 110 minutes; du Plessis for 376 balls; de Villiers for 220 (without hitting a boundary); and Steyn for 28 (without scoring a run). The Test was saved.
At New Wanderers earlier this season South Africa had to chase down 458 in a day and a half. After Graeme Smith batted for 73 balls and Alviro Petersen for 162, du Plessis played out 309 more and de Villiers another 168. Philander held up the rear, facing 37 balls without getting out. The Test was saved. South Africa had come very close to winning it.
At Newlands, once again, they had to bat out a day and a half. They had been reduced to 15 for three in six overs, but they did not give up hope, not even when Amla fell after playing out a mere 109 balls. Abbott rose to the occasion by enduring 89, de Villiers 228, du Plessis 109, Duminy 99, Philander 105 (unbeaten), and an injured Steyn 44.
What is it about these men? How do they manage to curb their instincts and play out of their skin to save Tests that other teams cannot? It has been this selfless attitude and discipline to curb their instincts that have made them the top-ranked Test side in the world.
South African cricketers, by nature, are not among the most glamorous. Kallis, the only cricketer who has had numbers comparable to Garry Sobers, is often overlooked in the heated arguments over the best all-rounder or the best batsman of our time. Smith, the man who has moulded world cricket like few others have during his 11-year tenure as captain, is seldom considered a star.
True, there have been the Allan Donalds and the Jonty Rhodes and the Lance Kluseners and the Dale Steyns. They have been heroes who could take the world by storm: along with them, however, were the unfancied Shaun Pollock or the oft-overlooked Fanie de Villiers. Seldom has Gary Kirsten's name been considered as a leading opener; Brian McMillan's excellent numbers have been lost somewhere in obscurity; and Dave Richardson and Mark Boucher are seldom considered among the all-time greats.
South African cricket has almost never been about stars. They do not have the glamour of their Indian counterparts or the heritage of The Ashes. Why, the Australia-South Africa contest doesn't even have a name! What they have, though, is impeccable work ethic, the willingness to execute, and a never-say-die attitude.
The above, coupled with a culture that encourages sport, has made them fitter than most cricket-playing nations. Their attitude towards the sport has made them the finest fielding side; their willingness to serve their teams as much as possible has perhaps been the single-most reason for their generations of all-rounders; and, above everything, their never-say-die attitude has helped them to curb their instincts.
It is probably the same reason that Rahul Dravid, arguably the man with the best temperament in the world in the 2000s, has faced 102 balls in the fourth innings on an average; Brian Lara, 53; Steve Waugh, 60; Ricky Ponting, 82; Inzamam-ul-Haq, 73; and Sachin Tendulkar, 73.
Compare these numbers with the South Africans: AB de Villiers 105; Graeme Smith 83; Jacques Kallis 97; Hashim Amla 72; Ashwell Prince 111; Jacques Rudolph 71; JP Duminy 83; Gary Kirsten, 91; Hansie Cronje 89; and Faf du Plessis (albeit based on a small sample) a near-absurd 214; additionally, Vernon Philander has never been dismissed in the fourth innings of Tests.
These are, of course, numbers that come up very often. Almost all South Africans have managed to outdo their contemporaries. And yet, they have somehow managed to execute all that silently, without anyone noticing. They never tire. They never lose concentration. They seldom go by instinct (unless they forget there is a Nathan Lyon at leg-slip). They remain focused, single-mindedly, on a job. And they back themselves to do it.
Which is why a de Villiers doesn't care whether he hits a boundary in over two sessions. He knows what is expected of him and executes it to perfection: nothing more, nothing less. He knows that nothing short of taking his team to the top (and retaining that place) will be good enough.
And he is in good company.
(Abhishek Mukherjee, is Deputy Editor and Cricekt Historian, CricketCountry.com and tweets at @ovshake42)