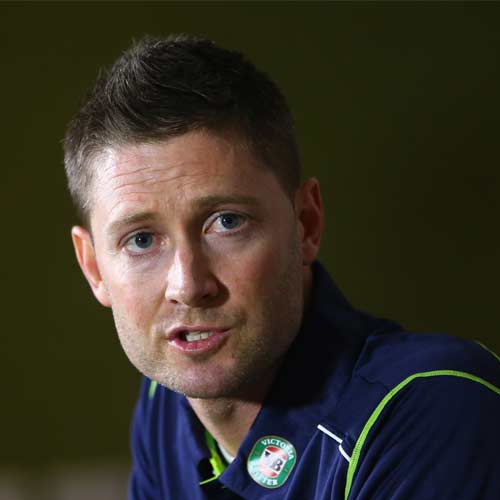 Australian captain Michael Clarke has revealed that he thought he would be dropped as captain if Australia lost the winter Ashes series against England, adding that he was getting ready for the consequences.
Clarke was in the dumps after the Australian team hit its low point of the summer Ashes tour in Durham, losing eight wickets in two hours after being on the cusp of its first Test win of the year, despite showing signs of improvement since losing at Trent Bridge and Lord's.
According to the Sydney Morning Herald, Clarke admitted that although he is an optimist, he is also a realist and feared that even if Australia won the Ashes again, he would not be a part of that year, adding that he was bewildered that his batting lacked the self-belief to overcome England's bowlers in conditions that favoured them.
Instead of taking a break, Clarke ploughed on with more work after the end of the summer series, with the skipper saying that unlike his predecessor Ricky Ponting, he works best only when he is working and has put more effort in the game.
Although Australia might have gone the way of most other unsuccessful teams, disintegrating on a long tour after the Ashes disappointment and Mickey Arthur's sacking as coach, the report, however, said that Clarke suppressed his own disappointment by urging on his younger teammates and projected a positivity that he did not always feel.