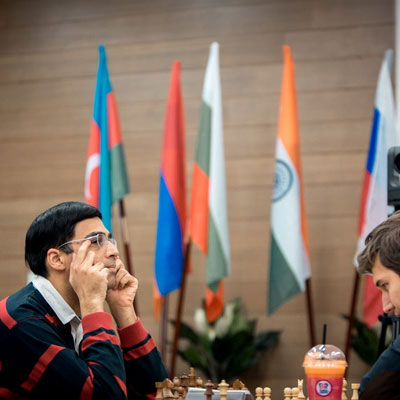 Viswanathan Anand drew against Sergey Karjakin of Russia after a marathon game in round 13 of the Candidates Chess tournament to set up a world title clash against Magnus Carlsen later in the year.
Anand played black vs Karjakin on Saturday, with the Ukrainian playing 91 moves before they settled for a draw.
Levon Aronian was the only one who could have managed to catch up with the Indian GM, but lost his tie vs Dmitriy Andreikin — leaving Anand as the no 1 contender for Carlsen's title.
Anand is still unbeaten in the tournament, having won three and drawn 10 matches in 13 rounds, with a total of 8 points. He will face Peter Svidler in the last (14th) round, but the result in that game will be inconsequential.