Wins were not coming Team India's way, but a change in captain and a return back to the sub-continent in addition to playing Bangladesh helped the team break their win less streak.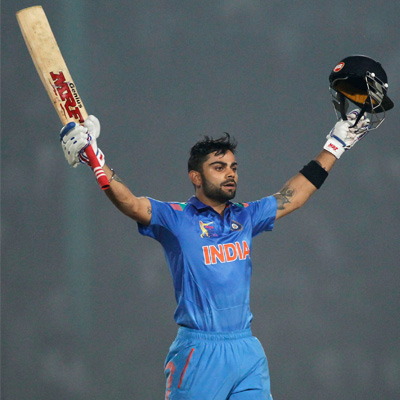 On Wednesday, India got their Asia Cup campaign to the right start as they rode on captain Virat Kohli's ton to win the match. Team India has been without a win for 12 matches as they have failed to win in South Africa and New Zealand, but against Bangladesh the team's fortunes were turned.
With MS Dhoni missing the competition due to an injury, India's best batsman at the moment Kohli stepped into the skipper's shoes and delivered with an awesome performance. The 25-year-old hit 136 off 122 balls which helped India chase down 280 to win.
Bangladesh skipper Mushfiqur Rahim hit 117 from 113 balls and was toe-to-toe with Kohli. The Indians won the toss and chose to chase with their stronger batting line up. The Indian bowlers seemed lackluster and will need to raise their game as next up are Sri Lanka and Pakistan who are the biggest threat to India's chances of winning the Asia Cup.
If India hope to win the tournament they will need both the batsmen and bowlers to perform as a unit. Kohli will need to inspire other players like he did Ajinkya Rahane who made a decent 73 batting with the captain.
More brilliance not just from the Delhi lad but also the team as a unit will be needed as Sri Lanka and Pakistan are no Bangladesh and both will be seeking to be crowned 'Champions of Asia'. Sri Lanka beat Pakistan and are on a high while the Pakistani team will be looking to get as many wins under their belt as they can so that they make the finals.
Virat Kohli has lead India to a first win in sometime, but he will face a big challenge to keep the winning ways going. Indian fans will hope that now that the darkness of losses have been overcome, the winning streak starts. Kohli looks strong as a batsman and skipper but the rest of the team doesn't seem to be playing their A-game.
If Virat Kohli has to lead India to an Asia Cup win, he will need to move away from his individual performance and get the team to also perform shouldering the responsibility of the challenge at hand equally with him.