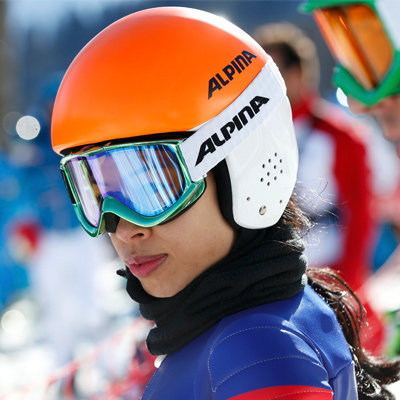 A Singaporean-born British violinist is reportedly making her debut in the 2014 Winter Olympics in Sochi as a skier and is representing Thailand in the women's giant slalom.
35-year-old Vanessa Mae, who has sold more than 10 million records worldwide during her distinguished music career, has been skiing since she was four and is ranked 2,253rd in the world - after qualifying last month.
According to the Mirror, Mae, who is of Thai and Chinese descent, is competing under her father's name Vanakorn and has become just the third ever person to represent Thailand at the Games.
Three-time Olympic champion Maria Hoefl-Riesch is one of a number of high-profile competitors looking forward to racing alongside Mae, although she said that looking as Mae's small size and fragility, it is hard to imagine her finishing a run or even hitting a gate.