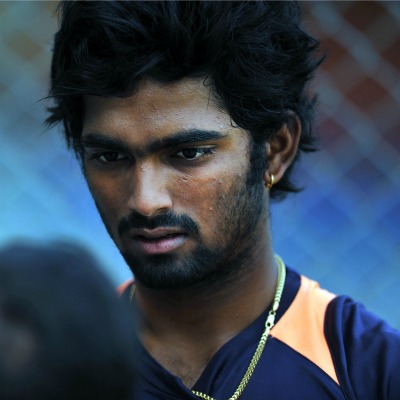 Pune: This is his third year with the Indian Premier League's (IPL) Royal Challengers Banglore team, but he has always been warming the bench.
Maharashtra Ranji player Vijay Zol needs just one chance to prove his worth. "This is my third year with RCB. It is a great feeling to be with the team. So far, I have learnt a lot here with the big names," told Zol to dna from Dubai.
The Jalna-born lad, is a teenage prodigy who scored a double ton on his debut match for Maharashtra last year. He also captained the Under-19 India team for Asia Cup this year.
In this field though, it does not matter how smart you are. One needs to always keep learning and aim for the stars. "I'm very excited for this year's IPL. My aim is to become a better player and improve as a cricketer," said the 19-year-old.
Zol will be sharing the dressing room with player such as Kohli, Yuvraj, Chris Gayle, Muttiah Muralitharan, and Mitchell Starc.. and the teen is not even a tad nervous.
"Nervous? Not at all! I'm very excited. I'm blessed to be surrounded by such stalwarts. It is a give and take process, as well as a learning process for me. I will surely bank on their experience and will share a lot of things with them too," Zol explained.
The Ranji player caught the selectors' eye, back in December 2011 when he smashed mammoth unbeaten 451 off just 467 deliveries for Maharashtra against Assam in the Under-19 Cooch Behar Trophy.
For Zol, the Syed Mushtaq Ali Trophy came at the right time. He explained, "I scored 48 against Mumbai, I was happy with my performance. Overall, it has been a decent tournament for me. It came at the right time as I quite a lot of things about the shorter format."