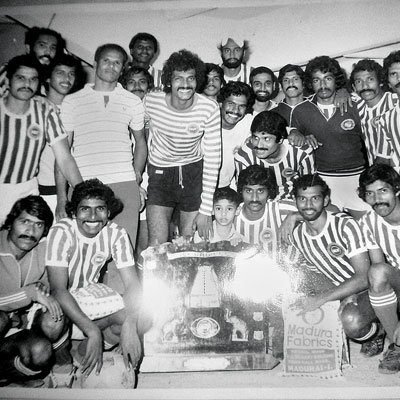 Former Orkay Mills midfielder and a resident of Vasai, Vinod Philip suffered a cardiac arrest and died at the age of 63 while playing in a veterans' tournament in Ambernath on Saturday. Vinod is brother of Premnath Philip, who is former India international.
The 63-year-old did not have health problems as such and his death came as a shock to his close friends Prakash Shetty and Santosh Lucas, who met him minutes before the match.
"Santosh met him after a long time and they were recalling old times before the match. He looked out of shape like most aged footballers. None of us expected him to play. I think he got carried away seeing so many old and known people," said Shetty, his teammate at Orkay.
"I remember him having some health issues three or four years ago but it was nothing major. He was a hard working footballer," said Lucas, who played alongside him for seven years.
Philip's career began with Madras Regiment Centre as a midfielder and then, he also represented Services in the 1980 National Championship. Later, Orkay Mills – which had one of the best teams those days — roped him in.
"He was a versatile player. Though he was a midfielder, you could play him anywhere. I remember one outstanding match he played against JCT Mills in the Federation Cup in Coimbatore in the early 1980s. His passing was out of the world but we had lost the match, I can't recall the exact scoreline," recalled Shetty.
Philip stopped playing in 1984. Currently, he was coaching kids at Vidya Vikasani School, Vasai. He is survived by his wife and a son.