The Jamaican sprinter won the race with ease on 9th of July Avenue in Argentina.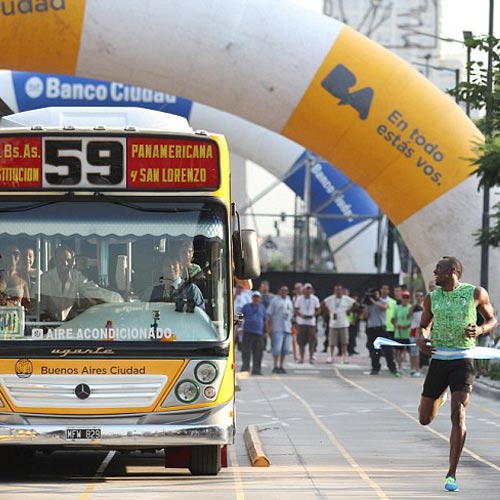 The fastest man on Earth, Usain Bolt took on a bus in Argentina as he raced the vehicle in an 80 metre race where he appeared to just be jogging.
The Jamaican impressed everyone as the video of Bolt racing down the 9th of July Avenue against the yellow bus in Argentina went viral.
Choosing to warm up with a massage and some stretching before he got ready for the event, Usain Bolt looked as calm as he does before any race as get got in the groove.
Bolt raced with the public transport vehicle complete with passengers as they cheered him on his way to a win with ease.
The 27-year-old runner proved he was the fastest man on Earth with this win as he managed to pull much ahead of the bus after the start celebrating his win in his usual 'Bolt' style.
Watch the video of the race: