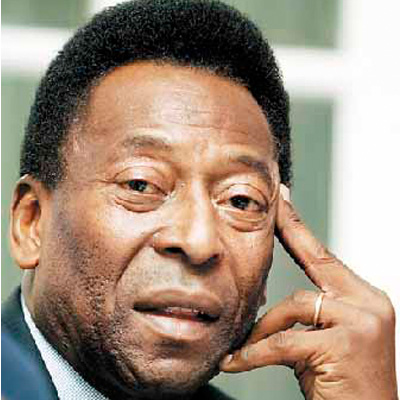 A United States television show has reportedly applogised and said that Pele is 'alive and very well' after it falsely declared that the football legend is dead.
CNN's New Day had reportedly left fans in shock after declaring that the three-time World Cup winner had passed away. According to the Daily Express, the morning show's official Twitter account had posted that the former Brazilian star Pele 'dies at 74' with a black and whit photo of the player, who is actually 73.
However, after realising the error New Day had made, they later corrected themselves and posted that Pele, who is considered by many to be the greatest footballer ever, is alive and very well.
CNN's New Day said that they have deleted an earlier and erroneous tweet, which said that Pele is dead, adding that they regret the error and thank their followers for the feedback on their mistake.
Pele, whose real name is Edson Arantes do Nascimento, made more than 90 appearances for the Brazilian national side and still remains the country's record scorer with 77 goals, the report added.